Blog
By: ashia

There's a reason Tressie McMillan Cottom is called one of "America's most bracing thinkers on race, gender, and capitalism" by Rebecca Traister, " . . .
By: brian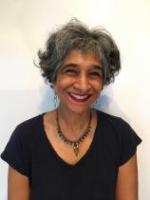 By: brian

March is Women's History Month.
By: ashia

Each month, New Press staff recommend great books from their own shelves that you should read next.
By: ashia

Two New Press titles, The Dawn of Detroit by . . .
By: ashia

Over 5.5 million commuters can now read New Press books right on their phones.
By: ashia

From bullying and intimidation to violence and murder, the number of hate crimes has only escalated since Trump's presidential campaign and . . .
By: chelsea

In honor of Labor Day, we sit down with Erik Loomis (author of A History of America . . .
By: emma

The New Press is pleased to share a . . .
By: dondi
By: dondi
By: dondi

As this month's Supreme Court Masterpiece Cakeshop decision reminds us, the struggle for first-class citizenship and equality continues . . .
Pages