8 Books for Confronting the Criminal Injustice System: A Just Mercy-Inspired Reading List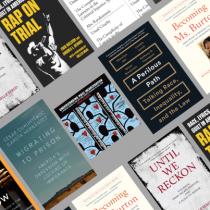 The Oscars are this weekend. While the Academy of Motion Picture Arts and Sciences celebrates the year in motion pictures we thought we would celebrate one of our favorite films from 2019: Just Mercy, even if it wasn't nominated.
Just Mercy—directed by Destin Daniel Cretton, starring Michael B. Jordan, Jamie Fox, and Brie Larson—is the powerful true story about Walter McMillian, a man wrongly convicted of murder and facing the death penalty, and his defense attorney Bryan Stevenson. Stevenson is a lawyer, activist, and founder of the Equal Justice Initiative. The film is based on his memoir of the same name.
The New Press awarded Bryan Stevenson the New Press Social Justice Award in 2017 for his work, through Equal Justice Initiative, in confronting racial injustice, advocating for equality, and creating hope for marginalized communities. At the ceremony in 2017, Bryan Stevenson sat down with Michelle Alexander for a discussion of his work, racial history in the United States, and the narratives we tell.
Below is a reading list inspired by Just Mercy that speaks to Bryan Stevenson's work in confronting inequality and oppression. A list that, like Stevenson's own writings, uses narrative to confront the histories that have been told to create the kind of change we want to see.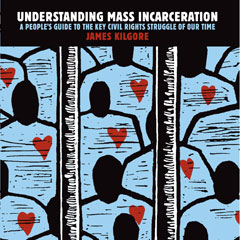 Understanding Mass Incarceration: A People's Guide to the Key Civil Rights Struggle of Our Time
By James Kilgore
We all know that orange is the new black and mass incarceration is the new Jim Crow, but how much do we actually know about the structure, goals, and impact of our criminal justice system? Both field guide and primer, Understanding Mass Incarceration is an essential resource for those engaged in criminal justice activism as well as those new to the subject.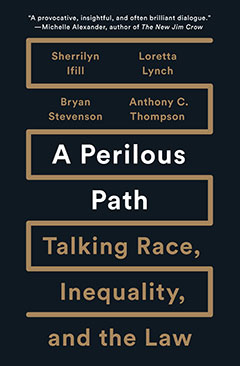 A Perilous Path: Talking Race, Inequality, and the Law
By Sherrilyn Ifill, Loretta Lynch, Bryan Stevenson, and Anthony C. Thompson
A no-holds-barred, red-hot discussion of race in America today from some of the leading names in the field that their collective decades of work on civil rights issues as well as personal histories of rising from poverty and oppression.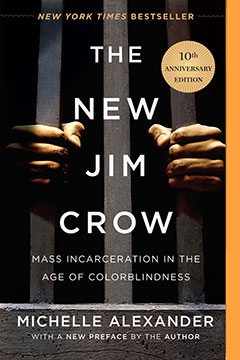 TENTH ANNIVERSARY EDITION
The New Jim Crow: Mass Incarceration in the Age of Colorblindness
By Michelle Alexander
This landmark book argues that the racial caste system in America never ended—it was simply redesigned—and that today's criminal justice system functions as a contemporary system of racial control. Since the book was first published in 2010, it has spent nearly 250 weeks on The New York Times Best Sellers list, it has been cited in judicial decisions, it helped inspire the creation of institutions like the Marshall Project, and it empowered a whole new generation of activists. The tenth anniversary edition includes an updated preface by author Michelle Alexander that looks back on the book's impact over the last decade. An excerpt from the new preface was recently published in The New York Times.
Until We Reckon: Violence, Mass Incarceration, and a Road to Repair
By Danielle Sered
While criminal justice reform gains traction in mainstream bipartisan politics, reformers have remained largely focused on nonviolent and drug offenses, even though over half of the incarcerated population in America are imprisoned for violent offenses. Danielle Sered's brilliant and groundbreaking book Until We Reckon steers directly into the question of violence, exposes how the purported solution of incarceration only deepens and perpetuates cycles of violence, and offers radical approaches to community-based accountability and restorative justice based on the work of her Brooklyn-based organization Common Justice.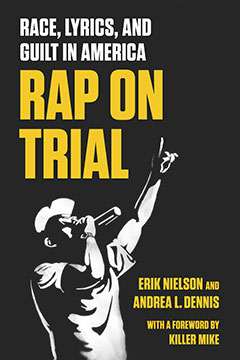 Rap on Trial: Race, Lyrics, and Guilt in America
By Erik Nielson and Andrea L. Dennis, with a foreword by Killer Mike
A groundbreaking exposé about the alarming use of rap lyrics as criminal evidence to convict and incarcerate young men of color. A piece from the book in the Boston Review looks at the case of McKinley Phipps, better known as the rapper Mac, and at how rap as a racialized art form is singled out.
Usual Cruelty: The Complicity of Lawyers in the Criminal Injustice System
By Alec Karakatsanis
A profoundly radical reconsideration of the American injustice system, Karakatsanis challenges our society's normalization of the caging of human beings and the legal profession's role in perpetuating it. Read an excerpt from the book about the bail system published in Time magazine.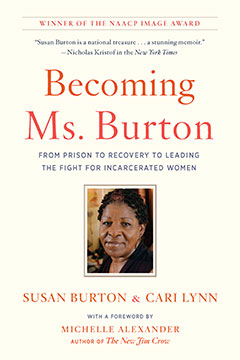 Becoming Ms. Burton: From Prison to Recovery to Leading the Fight for Incarcerated Women
By Susan Burton and Cari Lynn
A memoir of the life and work of Susan Burton that follows her journey through the criminal justice system and her transformation into a life of advocacy through her award-winning organization, A New Way of Life, which has helped thousands of formerly incarcerated women fight the problems of re-entry. Read an excerpt in The Nation from Michelle Alexander's foreword to the book.
Migrating to Prison: America's Obsession with Locking Up Immigrants
César Cuauhtémoc García Hernández
An in-depth look at the immigration prison system that examines the system's origins, how it currently operates, and ultimately makes the case for its abolition. In this excerpt from Borderless Magazine, Hernández looks back at how the United States built the world's largest immigration detention system.
Blog section: