Blog
By: Rashad

More than five years after its initial publication, the underlying ideas in Michelle Alexander's  . . .
By: Rashad

Award-winning author Martin Duberman's Hold Tight Gently: Michael Callen, Essex . . .
By: admin1
By: Rashad

The New Press mourns the loss of Rachel Guidera (February 4, 1972–June 17, 2014), our former sales and marketing manager.
By: Rashad

In March 1970, Maya Angelou sat down with Studs Terkel for a radio interview about her memoir I Know Why the Caged Bird Sings.
By: Rashad

Maya Angelou was an indomitable spirit of great generosity, kindness, and love.
By: Rashad

The New Press remembers author Gabriel Kolko who passed away on May 19, 2014, in Amsterdam.
By: Rashad

On February 26, The New Press staff welcomed more than 125 friends and supporters to our new offices at 120 Wall Street. Guests enjoyed sweeping . . .
By: Rashad

On April 30, the National Employment Law Project (NELP) will honor economist and writer Nancy Folbre, U.S.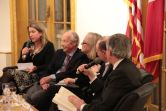 By: Rashad

Julia Deck's new novel Viviane—a stunning debut that made the author an instant sensation in France—was one . . .
By: Rashad

The Studs and Ida Terkel Prize has been awarded to Hold Fast to Dreams: A College Guidance Counselor, His Students . . .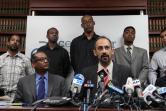 By: Rashad

Two important decisions on Monday, August 12, indicate significant progress in the efforts to reform our criminal justice system: in New York City . . .
Pages