A Quarter Century of Publishing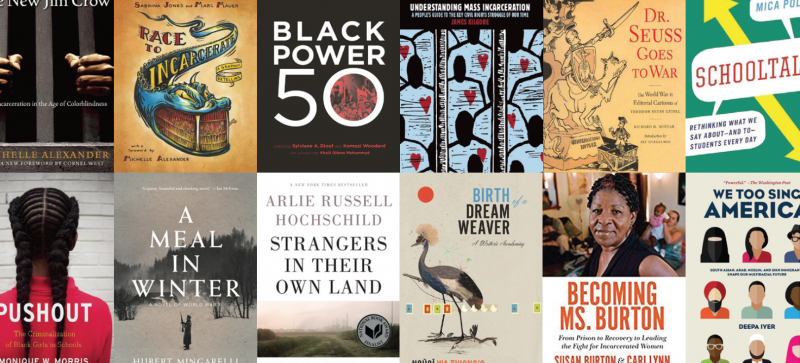 The New Press published its first book, Studs Terkel's Race: How Blacks and Whites Think and Feel About the American Obsession, in the spring of 1992. Twenty-five years later, three "Fearless Books for Perilous Times" launched the spring 2017 list, continuing a New Press tradition of engaging with and proudly publishing cutting-edge contemporary issues affecting the country and its citizens.
The anniversary year also kicked off with record-breaking sales and was marked with glowing coverage in Publishers Weekly and the American Booksellers Association. In addition, several titles have captured readers' and critics' attention; including Arlie Hochschild's bestselling Strangers in Their Own Land: Anger and Mourning on the American Right (a finalist for the National Book Award), Mary Otto's Teeth: The Story of Beauty, Inequality, and the Struggle for Oral Health in America (called by Newsday a "harrowing book [that] pulls at the heart strings . . . a must-read for anyone who cares about public health policy,") and Paul Butler's Chokehold: Policing Black Men (hailed by the New York Times Book Review as "the most readable and provocative account of the consequences of the war on drugs since Michelle Alexander's The New Jim Crow"). In 2017 The New Jim Crow (published by The New Press in 2010) passed the million-copies-sold mark.