Blog
By: chelsea

The New Press is pleased to share a Reading Group Guide for Lies My Teacher Told Me by James W. Loewen.
By: chelsea
By: chelsea
By: ashia

Over the past year, primary election results have revealed a progressive wave spreading acoss the country, with long-time incumbents being . . .
By: ashia

There's a reason Tressie McMillan Cottom is called one of "America's most bracing thinkers on race, gender, and capitalism" by Rebecca Traister, " . . .
By: ashia

Thanks in large part to the #MeToo movement and to the increasing number of women who are courageously sharing their stories, the narrative around . . .
By: ashia

ART FOR JUSTICE, FORD FOUNDATION, AND JOHN D. & CATHERINE T. MACARTHUR FOUNDATION
By: brian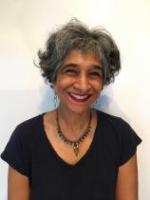 By: brian

March is Women's History Month.
By: ashia

Each month, New Press staff recommend great books from their own shelves that you should read next.
By: ashia

Over 5.5 million commuters can now read New Press books right on their phones.
By: ashia

Two New Press titles, The Dawn of Detroit by . . .
Pages