Author Events Replay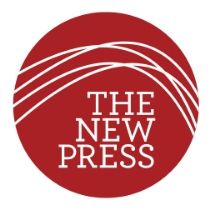 The coronavirus pandemic has turned our day to day lives upside down. The world of books has been no exception. Many of us have not been able to journey to our favorite bookstores, browse the shelves to discover our next read, or attend an event to learn more about a subject and hear our favorite writers and thinkers read. There is a silver lining though, attending an event with your favorite author is no longer constrained by time or location. You can join live conversations halfway across the world or watch recordings after you've finished reading the book.
Every month we are going to share a playlist of author events from the month before to give our readers a second chance to catch New Press authors in action like Michelle Alexander, Noam Chomsky, and more. It's never a bad time to tune in to a great conversation about a book. For our first Author Events Replay we are sharing events from the last few months.
*     *     *     *     *     *     *
April 22, 2020
Noliwe Rooks, author of Cutting School: The Segrenomics of American Education, discussed the future of education and how to remake schools in the wake of the coronavirus crisis with Jesse Hagopian and Wayne Au in an online event co-sponsored by Haymarket Books and Rethinking Schools. In Cutting Schools, Rooks provides a timely indictment of the privatization—and profitability—of separate and unequal schools.
April 30, 2020
Author Dahr Jamail celebrated Earth Day and the release of paperback edition of his book The End of Ice with an online event at Town Hall Seattle to discuss the book, climate disruption, and the importance of grief. The End of Ice teaches us how to grieve the devastating losses that global warming has caused, and to find new ways to love and fight for the earth, even if it cannot be saved. You can read an excerpt from the book here.
May 1, 2020
On International Workers' Day (also known as May Day), renowned public intellectual and author, Noam Chomsky joined historian and author of A History of America in Ten Strikes Erik Loomis for a wide ranging conversation about the history of the labor movement in the United States, implications of recent worker actions during the coronavrus crisis, climate change, capitalism, and more.
May 7, 2020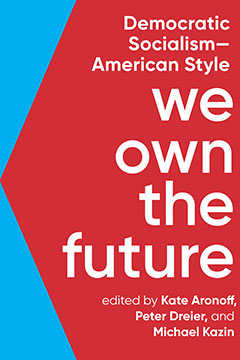 Kate Aronoff, editor of We Own the Future, joined contributors Sarah Leonard, Bill Fletcher, and Surita Gupta for a #RadicalMay event to discuss the future of socialism in America, and what that future might look like in a Facebook Live event with Dissent magazine and the Democratic Socialists of America.
May 16, 2020
McNally Jackson Books hosted author Raja Shehadeh and London Review of Books contributing editor Adam Shatz for a discussion of Shehadeh's new book Going Home—a dazzling mix of reportage, analysis, and memoir that takes us on a series of journeys around his hometown of Ramallah to reflect upon the fiftieth anniversary of Israel's occupation of the West Bank and Gaza.
May 26, 2020
Authors David Witwer and Catherine Rios discuss the murder of William Lurye, American labor history, and their new book Murder in the Garment District with Georgetown University history professor Joseph McCartin in an online event with the Brooklyn Historical Society. The Bowery Boys blog said: "Fans of Martin Scorsese's The Irishman or perhaps even the garment subplots in The Marvelous Mrs. Maisel will find great intrigue with this hardboiled look at racketeering and the mob's gradual influence over labor unions."
June 16, 2020
Authors Erik Nielson and Andrea L. Dennis joined Brooklyn Hip Hop Festival founder Wes Jackson for a conversation about their book Rap on Trial: Race, Lyrics, and Guilt in America, mass incarceration, and the use of lyrics as criminal evidence in online event with the Brooklyn Historical Society.
June 19, 2020
Michelle Alexander, author of The New Jim Crow, joined Kelly Brown Douglas, dean of the Episcopal Divinity School at Union Theological Seminary, for a conversation on COVID-19 and prison reform. The New Press published the tenth anniversary edition of Alexander's groundbreaking book earlier in 2020.