A #RadicalMay Reading List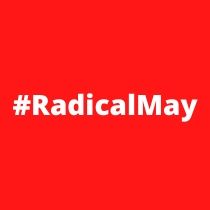 The coronavirus pandemic has underscored the inequities of capitalist society. It is more important than ever to think, discuss, and engage with ideas that could transform the institutions that govern our lives. The New Press has joined our fellow progressive publishers from around the world, together with LITERAL—a radical festival of books and ideas—to present #RadicalMay.
#RadicalMay is a month-long, multilingual virtual book fair that will bring live book talks, roundtables, and debates with some of your favorite writers and thinkers from around the world right into your home. When we can come out of confinement  we will be more prepared, better informed, and fueled with ideas to start fresh.
To build upon this momentum, we wanted to share a reading list of books that provide foundational knowledge, landmark rethinkings, and innovative visions for the future. And scroll down for a discount code to purchase any of these titles 30% off through May 8!
You can join The New Press's #RadicalMay events on:
Friday, May 1, 2020 at 4:00 pm ET
Renowned public intellectual Noam Chomsky joins historian Erik Loomis for an urgent conversation on the implications of recent worker actions during the crisis and the future of labor.
 

Thursday, May 7, 2020 at 8:00 pm ET
A conversation on the future of Democratic Socialism in the wake of COVID-19 and the 2020 election with Kate Aronoff, Sarah Leonard, and Bill Fletcher Jr.. Presented in partnership with Dissent, Democratic Socialists of America, and the DSA Fund.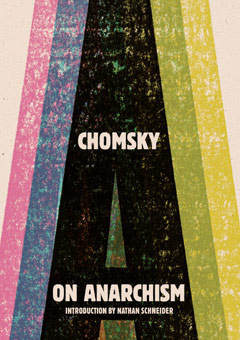 On Anarchism
By Noam Chomsky, with an introduction by Nathan Schneider
Profoundly relevant to our times, On Anarchism is a touchstone for political activists and anyone interested in deepening their understanding of anarchism and sheds a much-needed light on the foundations of Chomsky's thought, specifically his constant questioning of the legitimacy of entrenched power.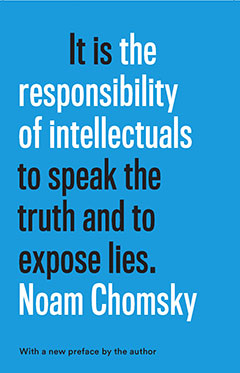 The Responsibility of Intellectuals
By Noam Chomsky
Originally published in the New York Review of Books, Chomsky's essay eviscerated the "hypocritical moralism of the past" (such as when Woodrow Wilson set out to teach Latin Americans "the art of good government") and exposed the shameful policies in Vietnam and the role of intellectuals in justifying it.
 
A History of America in Ten Strikes
By Erik Loomis
In crystalline narratives, labor historian Erik Loomis recounts ten critical strikes that pull the curtain back on labor's struggles, giving us a fresh perspective on American history from the boots up. From the Lowell Mill Girls strike in the 1830s to Justice for Janitors in 1990, these labor uprisings do not just reflect the times in which they occurred, but speak directly to the present moment. For more on labor history, check out our May Day Reading List.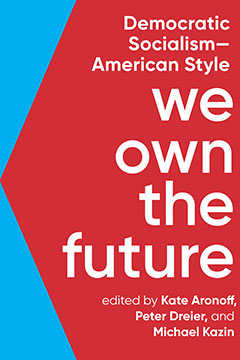 We Own the Future: Democratic Socialism—American Style
Edited by Kate Aronoff, Peter Dreier, and Michael Kazin
This original and timely collection provides a crash course in the history and practice of democratic socialism, paints a vivid picture of what it might look like in America, and offers a road map to making this alternative a reality. Contributors include Naomi Klein, Sarah Leonard, Thomas J. Sugrue, David Dayen, and others. For a group reading, use these questions to guide the conversation.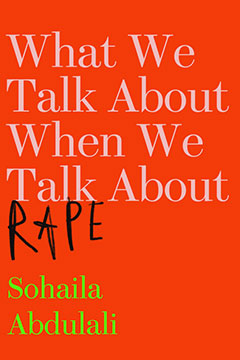 What We Talk About When We Talk About Rape
By Sohaila Abdulali
Sohaila Abdulali's What We Talk About When We Talk About Rape is a beautifully written, deeply intelligent, searingly honest—and ultimately hopeful—examination of sexual assault and the global discourse on rape told through the perspective of a survivor, writer, counselor, and activist. Watch a recent conversation about the book with Abdulali and Revolution Books in NYC.
Until We Reckon: Violence, Mass Incarceration, and a Road to Repair
By Danielle Sered
While criminal justice reform gains traction in mainstream bipartisan politics, reformers have remained largely focused on nonviolent and drug offenses, even though over half of the incarcerated population in America are imprisoned for violent offenses. Danielle Sered's brilliant and groundbreaking book Until We Reckon steers directly into the question of violence, exposes how the purported solution of incarceration only deepens and perpetuates cycles of violence, and offers radical approaches to community-based accountability and restorative justice based on the work of her Brooklyn-based organization Common Justice. For more on criminal justice reform, check out our reading list 8 Books for Confronting the Criminal Injustice System.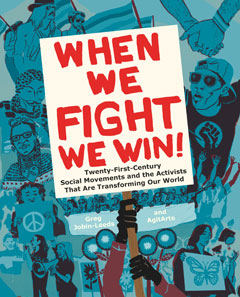 When We Fight, We Win!: Twenty-First-Century Social Movements and the Activists That Are Transforming Our World
By Greg Jobin-Leeds and AgitArte
Same-sex marriage, #BlackLivesMatter, the People's Climate March, Occupy Wall Street, and the fight for a $15 minimum wage, these are just a few of the remarkable movements that have blossomed in the past decade. Longtime social activist Greg Jobin-Leeds joins forces with AgitArte, a collective of artists and organizers, to capture the stories, philosophy, tactics, and art of today's leading social change movements.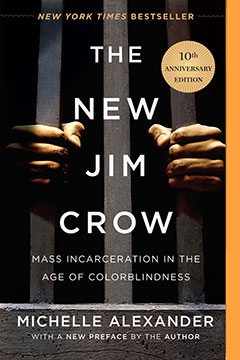 The New Jim Crow: Mass Incarceration in the Age of Colorblindness
By Michelle Alexander
This landmark book argues that the racial caste system in America never ended—it was simply redesigned—and that today's criminal justice system functions as a contemporary system of racial control. Since the book was first published in 2010, it has spent nearly 250 weeks on The New York Times Best Sellers list, it has been cited in judicial decisions, it helped inspire the creation of institutions like the Marshall Project, and it empowered a whole new generation of activists. The tenth anniversary edition includes an updated preface by author Michelle Alexander that looks back on the book's impact over the last decade. An excerpt from the new preface was recently published in The New York Times
USE CODE "RADICALMAY" AT CHECKOUT FOR 30% OFF ANY OF THESE TITLES (through May 8, 2020)
Blog section: