Worker Power Gift Guide
Thursday, November 19, 2020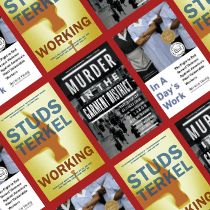 COVID-19 has thrown the fragile state of American labor into sharp relief, as the Trump administration scrambles to further dismantle protections for workers. Proposition 22 has passed in California, with nationwide ramifications for workers under the ever-expanding "gig economy." Now more than ever, it is essential that workers recognize their power and understand what they can accomplish when  they organize. These essential volumes examine the history of the war against labor in the United States—and how workers have fought back.
For 15% off these titles when you buy direct from our store, use code "2020" at checkout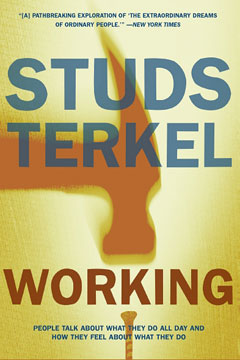 Working: People Talk About What They Do All Day and How They Feel About What They Do
Studs Terkel
Perhaps Studs Terkel's best-known book, Working is a compelling, fascinating look at jobs and the people who do them. Consisting of over one hundred interviews conducted with everyone from gravediggers to studio heads, this book provides a timeless snapshot of people's feelings about their working lives, as well as a relevant and lasting look at how work fits into American life.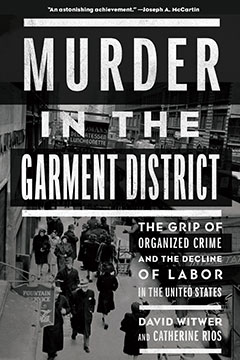 Murder in the Garment District: The Grip of Organized Crime and the Decline of Labor in the United States
David Witwer and Catherine Rios
In 1949, in New York City's crowded Garment District, a union organizer named William Lurye was stabbed to death by a mob assassin. Through the lens of this murder case, prize-winning authors David Witwer and Catherine Rios explore American labor history at its critical turning point, drawing on FBI case files and the private papers of investigative journalists who first broke the story. A narrative that originates in the garment industry of mid-century New York, which produced over 80 percent of the nation's dresses at the time, Murder in the Garment District quickly moves to a national stage, where congressional anti-corruption hearings gripped the nation and forever tainted the reputation of American unions.
Replete with elements of a true-crime thriller, Murder in the Garment District includes a riveting cast of characters, from wheeling and dealing union president David Dubinsky to the notorious gangster Abe Chait and the crusading Robert F. Kennedy, whose public duel with Jimmy Hoffa became front-page news.
Deeply researched and grounded in the street-level events that put people's lives and livelihoods at stake, Murder in the Garment District is destined to become a classic work of history—one that also explains the current troubled state of unions in America.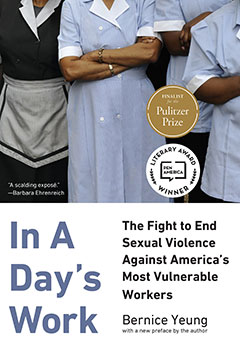 In a Day's Work: The Fight to End Sexual Violence Against America's Most Vulnerable Workers
Bernice Yeung
Yeung takes readers on a journey across the country, introducing us to women who came to America to escape grinding poverty only to encounter sexual violence in the United States. The author mitigates the difficult material by bringing humanity, empathy, and hope to each page. In a Day's Work exposes the underbelly of economies filled with employers who take advantage of immigrant women's need to earn a basic living. When these women find the courage to speak up, Yeung reveals, they are too often met by apathetic bosses and underresourced government agencies. But In a Day's Work also tells a story of resistance, introducing a group of courageous allies who challenge dangerous and discriminatory workplace conditions alongside aggrieved workers—and win. Moving and inspiring, this book will change our understanding of the lives of immigrant women.