Radical Theory and Practice Gift Guide
Thursday, November 19, 2020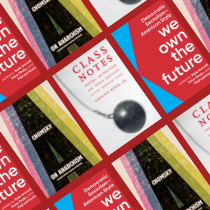 What does it mean to resist? What tools do ordinary people have to counteract injustice, when the system is so much bigger and more powerful than we are? What is the potential and what are the limits of the strategies we've historically deployed? And what can we learn from successful—and unsuccessful—resistance movements across the world? These provocative texts explore these questions and more, helping light the way in turbulent times.
For 15% off these titles when you buy direct from our store, use code "2020" at checkout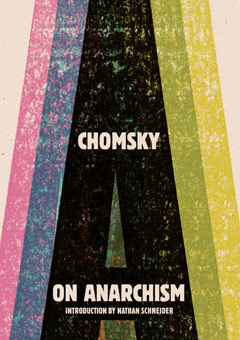 Noam Chomsky
Radical linguist, philosopher, and activist Noam Chomsky is one of the world's foremost intellectuals. Known for his brilliant evisceration of American foreign policy, state capitalism, and the mainstream media, he remains a formidable and unapologetic critic of established authority.
On Anarchism sheds a much-needed needed light on the foundations of Chomsky's thought, specifically his constant questioning of the legitimacy of entrenched power. The book gathers his essays and interviews to provide a short, accessible introduction to his distinctively optimistic brand of anarchism. Chomsky eloquently refutes the notion of anarchism as a fixed idea, suggesting that it is part of a living, evolving tradition, and he disputes the traditional fault lines between anarchism and socialism, emphasizing the power of collective, rather than individualist, action.
Including a revealing new interview with Chomsky by well-known writer and blogger Nathan Schneider that assesses Chomsky's writings on anarchism to date, this is a book that is sure to challenge, provoke, and inspire. Profoundly relevant to our times, On Anarchism is a touchstone for political activists and anyone interested in deepening their understanding of anarchism and the man dubbed the "nation's conscience."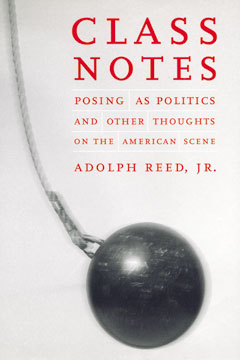 Class Notes: Posing as Politics and Other Thoughts on the American Scene
Adolph Reed Jr.
Hailed by Publishers Weekly for its "forceful" and "bracing opinions on race and politics," Class Notes offers critic Adolph Reed Jr.'s thinking on matters of race, class, and other American dilemmas. The book begins with a consideration of the theoretical and practical strategies of the U.S. left over the last three decades: Reed argues against the solipsistic approaches of cultural or identity politics, and in favor of class-based political interpretation and action.
Class Notes moves on to tackle race relations, ethnic studies, family values, welfare reform, the so-called underclass, and black public intellectuals in essays called "head-spinning" and "brilliantly executed" by David Levering Lewis.
Adolph Reed Jr. has earned a national reputation for his controversial evaluations of American politics. These essays illustrate why people like Katha Pollitt consider Reed "the smartest person of any race, class, or gender writing on race, class, and gender."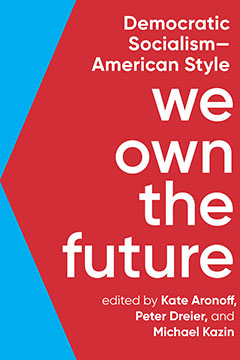 We Own the Future: Democratic Socialism—American Style
Edited by Kate Aronoff, Peter Dreier, and Michael Kazin
Among Americans under thirty, 43 percent have a favorable view of socialism, while only 32 percent have a favorable view of capitalism. Not since the Great Depression have so many Americans questioned the fundamental tenets of capitalism and expressed openness to a socialist alternative.
We Own the Future: Democratic Socialism—American Style offers a road map to making this alternative a reality, giving readers a practical vision of a future that is more democratic, egalitarian, inclusive, and environmentally sustainable. The book includes a crash course in the history and practice of democratic socialism, a vivid picture of what democratic socialism in America might look like in practice, and compelling proposals for how to get there from the age of Trump and beyond.
With contributions from some of the nation's leading political activists and analysts, We Own the Future articulates a clear and uncompromising view from the left—a perfectly timed book that will appeal to a wide audience hungry for change.
*     *     *     *     *     *     *     *     *     *
Checkout our recommendations for the feminist and LGBTQ scholar on your list.
Return to our 2020 Gift Guide.