Independent Bookstore Day 2022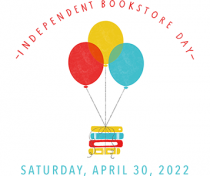 Saturday, April 30th is Independent Bookstore Day, a day to celebrate and show some love to the indie bookstores who provide an invaluable service as cultural anchors in our communities, places of discovery and learning, and as venues for conversation. 2022 brings a return to in-person festivities with stores across the country hosting booktalks and other special events. We're celebrating Indie Bookstore Day by revisiting events hosted by our indie bookstore friends. Discover a new book, join the conversation, and visit your local bookstore.
*     *     *     *     *     *     *     *     *     *
Powell's Books, the world's largest independent bookstore located in Portland, OR, hosted a conversation between Dave Zirin, a sports journalist, and Etan Thomas, a former basketball player in the NBA. The two discuss Zirin's book The Kaepernick Effect, where Zirin documents personal stories from high school athletes and coaches, college stars and high-powered athletic directors, and professional athletes across many different sports. In each case, he uncovers the fascinating explanations and motivations behind a mass political movement in sports.
Allow Me to Retort by Elie Mystal is an easily digestible argument about what rights we have, what rights Republicans are trying to take away, and how to stop them. The Harvard Book Store, a local bookstore in Cambridge, Massachusetts, hosted an event for Allow Me to Retort, where Mystal was joined in conversation by The Nation's national affairs correspondent Joan Walsh.
Greenlight Bookstore in Brooklyn, NY hosted an event with Jocelyn Zuckerman, author of Planet Palm, and chef and writer Ruth Reichl. Zuckerman spent years traveling the globe, reporting on the human and environmental impacts to then blend the history, science, politics, and food seen through people whose lives have been upended by palm oil.
Source Booksellers in Detroit, MI hosted a launch event for Slaves for Peanuts with author Jori Lewis in conversation with historian Hilary Jones. Lyrical and powerful, Slaves for Peanuts deftly weaves together the natural and human history of a crop that transformed the lives of millions. Lewis also explains that the demand for peanut oil in Europe ensured that slavery in Africa would persist well into the twentieth century.
Point Reyes Books, located in the gateway to Point Reyes National Seashore in Point Reyes Station, CA, hosted a conversation about The Atlas of Disappearing Places and climate change with co-author and artist Christina Conklin and writer Jeremy Lent. Through a rich combination of place-based storytelling, clear explanations of climate science, and beautifully rendered maps  created by Conklin that use a unique ink-on-dried-seaweed technique, The Atlas of Disappearing Places depicts twenty locations across the globe, from Shanghai and Antarctica to Houston and the Cook Islands. In the book authors Christina Conklin and Marina Psaros describe four climate change impacts that paint a portrait of what will be lost if we do not take bold action now.
100% Democracy authors E.J. Dionne and Miles Rapoport discussed the book and universal civic duty voting with Dorian Warren, president of Community Change, at Politics and Prose Bookstore in Washington, DC. 100% Democracy argues the surest way to protect against voter suppression and the active disenfranchisement of our fellow citizens is universal participation in our elections. If Americans are required to pay taxes and serve on juries, why not ask—or require—every American to vote?
Refugee High is a riveting chronicle of the 2017–18 school year at Sullivan High School in Chicago, a time when anti-immigrant rhetoric was at its height in the White House, that offers an eye-opening and captivating window into the present-day American immigration and education systems. Journalist and author Elly Fishman discussed Refugee High and public education at Boswell Book Company in Milwaukee, Wisconsin.
Empire of Rubber by Gregg Mittman tells a sweeping story of capitalism, racial exploitation, and environmental devastation, as Firestone transformed Liberia into America's rubber empire. Mittman discussed the book with writer Kerri Arsenault in a virtual event with Town Hall Seattle and bookstore partner Third Place Books.
Busboys and Poets in DC hosted an event for the book Immigration Matters with editors Deepack Bhargava and Ruth Milkman, contributor Cecilia Muñoz, and Community Change co-president Lorella Praeli. Immigration Matters makes accessible an immigration policy that both remediates the harm done to immigrant workers and communities under Trump and advances a bold new vision for the future.
If We Want to Win: A Latine Vision for a New American Democracy editor Diana Campoamor discussed the book, the power of narrative, and issues impacting the Latine community with contributors Julio Marcial, Olga Garay-English, and Anjanette Delgado at West Hollywood, California's Book Soup.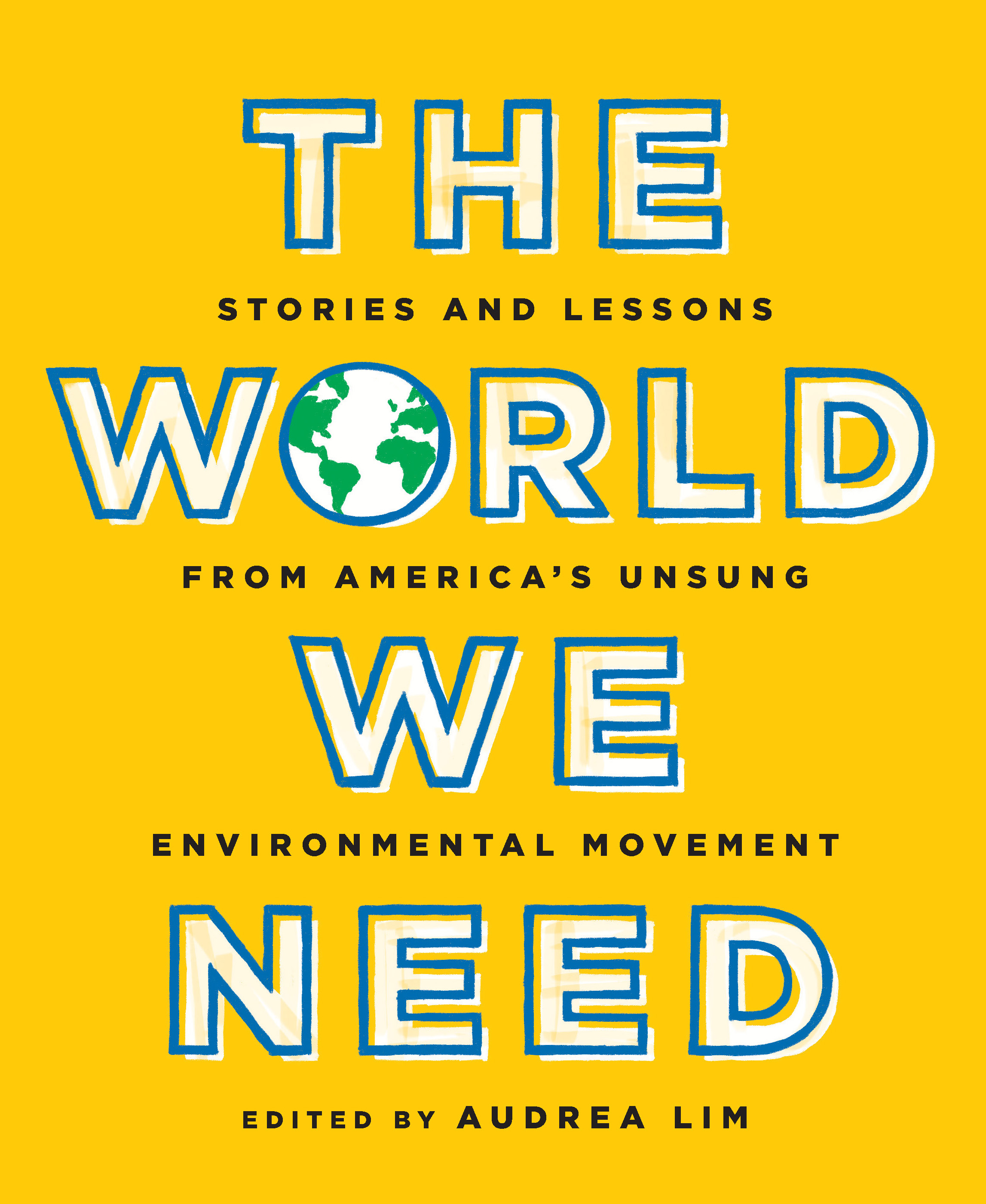 Malaprop's Bookstore/Café in Asheville, NC hosted a virtual discussion about The World We Need, climate change, and activism with editor Audrea Lim and contributor Nick Mullins. The World We Need provides an introduction to America's largely unsung grassroots environmental groups. Often led by activists of color and the poor, these evenironmental groups are fighting back in America's so-called sacrifice zones against industries poisoning our skies, our waterways, and overheating our planet.
This post was written by Rishona Michael, an MFA student at Sarah Lawrence College and a spring 2022 New Press Intern.