Say Criminal Injustice System: A Reading List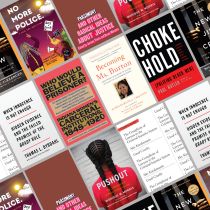 Over the last few years we've seen a rise in attacks targeting communities, classrooms, cultural spaces, and more in school districts, cities, and states across the country. These attacks are made through legislation, bans, and the rewriting of curriculum that seek to dehumanize minority groups and skew the telling of history—from 
bills that criminalize gender-affirming care
 to 
attempts to censor the teaching of history
 to a shocking 
increase in book bans
. In the face of this censorship and attempts to restrict dialogue and scholarship, we're naming the issues, saying them out loud, and sharing a series of reading lists that provide a deep dive into topics that are in the spotlight.
From memoirs on the impact of incarceration to comprehensive primers on police abolition, explore The New Press's reading guide for reimagining our justice system.
*     *     *     *     *     *     *     *     *     *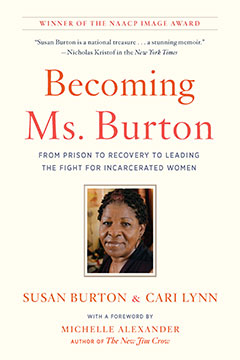 By Susan Burton and Cari Lynn
Winner of the prestigious NAACP Image Award and named a "Best Book of 2017" by the Chicago Public Library,
Becoming Ms. Burton
is the remarkable life story of the renowned activist Susan Burton. Burton movingly recounts her own journey through the criminal justice system and her transformation into a life of advocacy. After a childhood of immense pain, poverty, and abuse in Los Angeles, the tragic loss of her son led her into addiction, which in turn led to arrests and incarceration. During the War on Drugs, Burton was arrested and would cycle in and out of prison for more than fifteen years. When, by chance, she finally received treatment, her political awakening began and she became a powerful advocate for "a more humane justice system guided by compassion and dignity" (
Booklist
, starred review). Read an
excerpt
from
Becoming Ms. Burton
presented by Starbucks.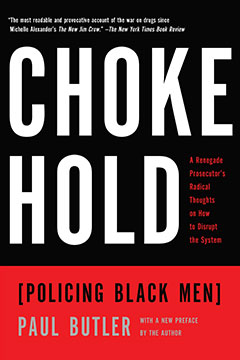 By Paul Butler
Cops, politicians, and ordinary people are afraid of black men. The result is the Chokehold: laws and practices that treat every African American man like a thug. In this explosive book, named a
Kirkus Reviews
Best Book of 2017 and a 
Washington Post
Notable Book, an African American former federal prosecutor shows that the system is working exactly the way it's supposed to. Black men are always under watch, and police violence is widespread—all with the support of judges and politicians. With the eloquence of Ta-Nehisi Coates and the persuasive research of Michelle Alexander, Butler explains how the system really works, and how to disrupt it. Read an excerpt from
Chokehold
in the
The Guardian
.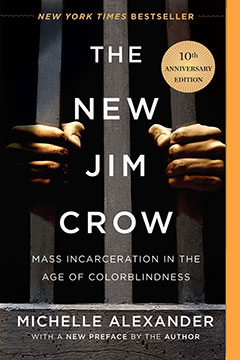 By Michelle Alexander
GQ
included Michelle Alexander's landmark book
The New Jim Crow
on their list of the
fifty best books of literary journalism of the twenty-first century
. "The book, influential upon first publication, found new and even greater resonance a decade later, when it emerged as a foundational text for readers seeking a deeper understanding of the issues at the center of the Black Lives Matter protests." Read an excerpt from the tenth anniversary edition of
The New Jim Crow
in the
New York Times
.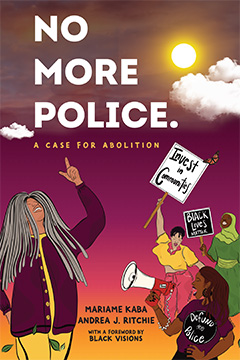 By Mariame Kaba and Andrea J. Ritchie
Kaba and Ritchie's persuasive primer on police abolition received starred reviews from
Kirkus Reviews
("a brilliantly articulated plan to abolish the police"),
Booklist
("a passionate, eloquent condemnation of the carceral policies and mindsets"), and
Library Journal
("an impassioned and bold call to abolish police forces"). Named one of
The Stacks Best Books of 2022
,
No More Police
introduces readers to the abolition movement and provides actionable steps that empower us to pick up the mantle of creating a future that serves our communities. For more about
No More Police
, check out our blog post
Three Steps Toward Police Abolition
.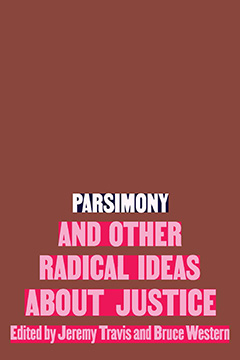 By Jeremy Travis and Bruce Western
After decades of overpolicing and ever-more punitive criminal justice measures, the time has come for a new approach to violence and community safety. Parsimony and Other Radical Ideas About Justice brings together leading activists, legal practitioners, and researchers, many of them justice-involved, to envision a justice system that applies a less-is-more framework to achieve the goal of public safety. Grounded in a new social contract heralding safety not punishment, community power not state power, the book describes a paradigm shift where justice is provided not by police and prisons, but in healing from harm.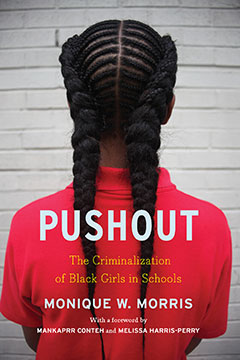 By Monique Couvson
In a work that Kimberlé Crenshaw calls "essential reading for all who believe that Black lives matter," Monique Couvson (formerly Monique W. Morris) chronicles the experiences of Black girls across the country whose complex lives are misunderstood, highly judged—by teachers, administrators, and the justice system—and degraded by the very institutions charged with helping them flourish. Painting "a chilling picture of the plight of black girls and women today" (
The Atlantic
), Couvson exposes a world of confined potential and supports the rising movement to challenge the policies, practices, and cultural illiteracy that push countless students out of school and into unhealthy, unstable, and often unsafe futures. At a moment when Black girls are the fastest growing population in the juvenile justice system,
Pushout
is truly a book "for everyone who cares about children" (
Washington Post
). Read an excerpt from
Pushout
in
Columbia College Today
.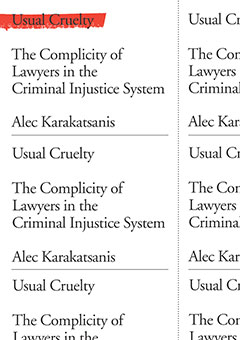 By Alec Karakatsanis
From an award-winning civil rights lawyer,
Usual Cruelty
is a profound challenge to our society's normalization of the caging of human beings, and the role of the legal profession in perpetuating it. Alec Karakatsanis is interested in what we choose to punish. For example, it is a crime in most of America for poor people to wager in the streets over dice; dice-wagerers can be seized, searched, have their assets forfeited, and be locked in cages. It's perfectly fine, by contrast, for people to wager over international currencies, mortgages, or the global supply of wheat; wheat-wagerers become names on the wings of hospitals and museums.
Usual Cruelty
is a profoundly radical reconsideration of the American "injustice system" by someone who is actively, wildly successfully, challenging it. Read an excerpt from
Usual Cruelty
about the money bail system in
Time magazine
.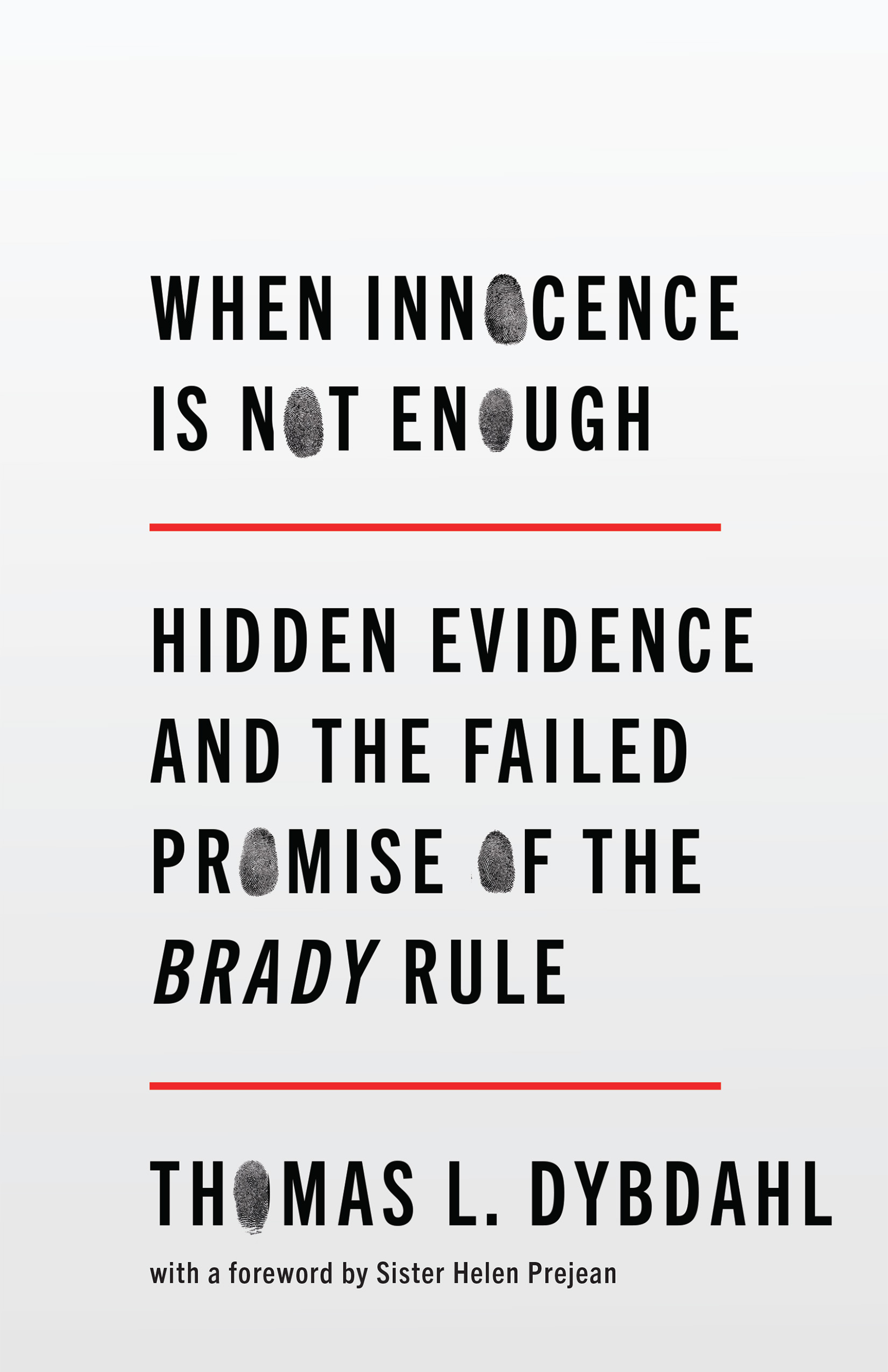 By Thomas L. Dybdahl
The
Brady
rule was meant to transform the U.S. justice system. In soaring language, the Supreme Court decreed in 1963 that prosecutors must share favorable evidence with the defense—part of a suite of decisions of that reform-minded era designed to promote fairness for those accused of crimes. But reality intervened. 
When Innocence Is Not Enough
, a gripping work of narrative nonfiction, illustrates the promise and shortcomings of the
Brady
rule through deft storytelling and attention to crucial cases. In a starred review,
Library Journal
calls
When Innocence Is Not Enough
"a well-researched, impactful account of the inequities in the legal justice system." The review goes on to say the book "should be required reading for anyone working in the criminal justice system." Read an excerpt about the failures of the
Brady
rule in
Inquest
.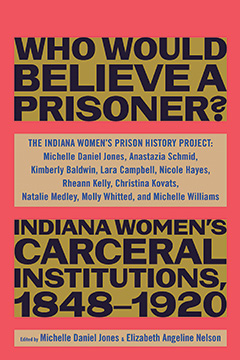 The Indiana Women's Prison History Project
Edited by Michelle Daniel Jones and Elizabeth Nelson and with a preface by Kelsey Kauffman
What if prisoners were to write the history of their own prison? What might that tell them—and all of us—about the roots of the system that incarcerates so many millions of Americans? With contributions from ten incarcerated or formerly incarcerated women, the result is like nothing ever produced in the historical literature: a document that is at once a shocking revelation of the roots of America's first prison for women, and also a meditation on incarceration itself.
Who Would Believe a Prisoner?
is a book that will be read and studied for years to come as the nation continues to grapple with the crisis of mass incarceration. Read an excerpt from
Who Would Believe a Prisoner?
in
Inquest
.
We hope that these titles shed light on the issues, provide nuance and understanding, and spur the kinds of conversations that lead to reflection and change. 
The New Press is able to fulfill its mission of publishing books for a more inclusive, just, and equitable world through the support of
readers
, foundation grants, and contributions from
individual donors
.
Blog section: