Long Distance Reads to Read from Home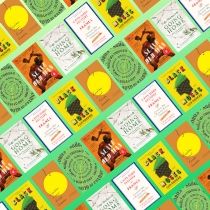 Need to distance yourself from the current situation?  We'd like to recommend six wonderful works that will transport you far, far away.
No need to keep your distance from great ideas and great books.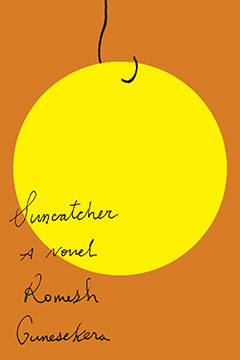 Suncatcher: A Novel
By Romesh Gunesekera
(Ceylon/Sri Lanka)
Ceylon is on the brink of change. But young Kairo is at loose ends. School is closed, the government is in disarray, the press is under threat, and the religious right are flexing their muscles. All Kairo wants to do is hide in his room and flick through secondhand westerns and superhero comics, or escape on his bicycle and daydream. Then he meets the magnetic teenage Jay, and his whole world is turned inside out.  The Financial Times raves: "As a coming-of-age novel, Suncatcher is memorable and sometimes brilliant in its ability to map the tensions between leader and follower, the arc and trajectory of boys trying so impatiently to become men. This is also a wise and poignant portrait of a country—Ceylon before it became Sri Lanka—caught in the moment before it loses its innocence."
Read an excerpt in from Suncatcher where Kairo first meets Jay and gets a taste of his rebellious lifestyle.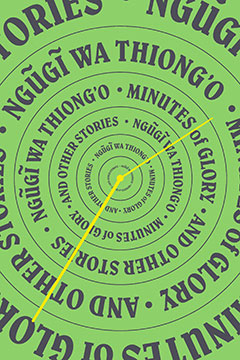 Minutes of Glory: And Other Stories
By Ngũgĩ wa Thiong'o
(Kenya)
A dazzling short story collection from the person Chimamanda Ngozi Adichie calls "one of the greatest writers of our time." Covering the period of British colonial rule and resistance in Kenya to the bittersweet experience of independence—and including two stories that have never before been published in the United States— Ngũgĩ's collection features women fighting for their space in a patriarchal society; big men in their Bentleys who have inherited power from the British; and rebels who still embody the fighting spirit of the downtrodden.
Read the short story "Minutes of Glory," published in Socialist Stories. One of Ngũgĩ's most beloved stories, "Minutes of Glory" tells of Beatrice, a sad but ambitious waitress who fantasizes about being feted and lauded over by the middle-class clientele in the city's beer halls.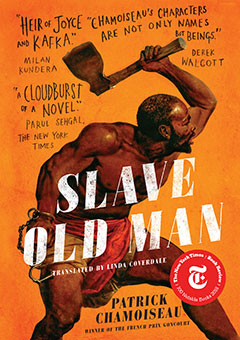 Slave Old Man: A Novel
By Patrick Chamoiseau
(Martinique)
Slave Old Man is a "heart-stopping" (The Millions), "richly layered" (The Brooklyn Rail) story of an elderly slave's daring escape into the wild from a plantation in Martinique, with his master and a fearsome hound on his heels. We follow them into a lush rain forest where nature is beyond all human control. The old man's flight to freedom will transform them all in truly astonishing—even otherworldly—ways, as the overwhelming physical presence of the forest reshapes reality and time itself.
Read an excerpt from Slave Old Man published in Literary Hub, where the old man makes his way through a lush and wild forest with the plantation owner's mastiff in hot pursuit.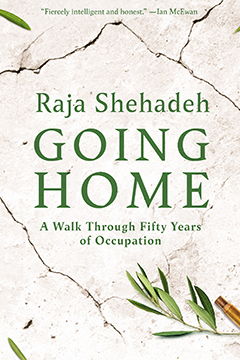 Going Home: A Walk Through Fifty Years of Occupation
By Raja Shehadeh
(Palestine)
In Going Home, Raja Shehadeh, the Orwell Prize–winning author of Palestinian Walks, takes us on a series of journeys around his hometown of Ramallah. Set in a single day—the day that happens to be the fiftieth anniversary of Israel's occupation of the West Bank and Gaza—the book is a powerful and moving record and chronicle of the changing face of his city, called "a moving memoir of the far-reaching challenges of life in the Middle East"  by Kirkus Reviews.
Read an excerpt from Going Home, published in Granta, that reflects on ageing, failure, the changing face of Ramallah, and the occupation of the West Bank and Gaza.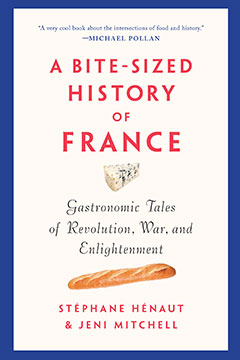 A Bite-Sized History of France: Gastronomic Tales of Revolution, War, and Enlightenment
By Stephanie Henaut and Jeni Mitchell
(France)
Acclaimed as a "culinary treat for Francophiles" (Publishers Weekly), A Bite-Sized History of France is a thoroughly original book that explores the facts and legends of the most popular French foods and wines. This innovative social history also explores the impact of war and imperialism, the age-old tension between tradition and innovation, and the enduring use of food to prop up social and political identities.
Read an excerpt from A Bite-Sized History of France, published in The Coil, that tells the story of cognac, from Napoleon to the present.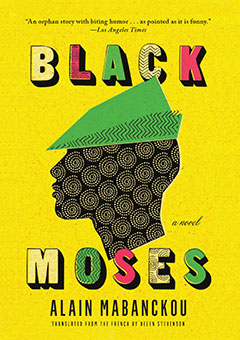 Black Moses: A Novel
By Alain Mabanckou
(Congo)
Greeted with wildly enthusiastic reviews, Alain Mabanckou's riotous novel was the winner of the Hurston-Wright Prize and a finalist for too many other prizes to mention.  It begins in an orphanage in 1970s Congo-Brazzaville run by a malicious political stooge who makes the life of our hero, Moses, very difficult. What follows is a "pointed" (Los Angeles Times), "vivid and funny" (New York), larger-than-life tale that chronicles Moses's journey through the Pointe-Noire underworld and the politically repressive reality of Congo-Brazzaville in the 1970s and '80s.
Read an excerpt from Black Moses published in Literary Hub that offers a glimpse of Moses's life in the orphanage.
 
*     *     *     *    *
These titles, and others from The New Press, are available for purchase on Bookshop, a new online bookstore with a mission to help support brick and mortar independent bookstores and the book community.
For a chance to win one of the titles featured above, enter our Book Giveaway before midnight on Sunday, April 19th.
Blog section: