Five African Writers and Their Modern Classics
Thursday, October 21, 2021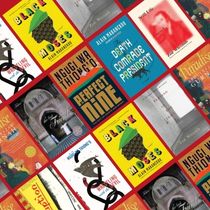 Earlier this month the Swedish Academy announced Abdulrazak Gurnah as this year's winner of the Nobel Prize in Literature, making Gurnah the first Black African writer to win the most esteemed prize in international literature since Nigerian writer Wole Soyinka won in 1986. The Nobel Prize in Literature is open to authors from around the globe, awarded for a body of outstanding work in any language. But the Eurocentric history of the prize-winners reflects that it hasn't always lived up to its mandate of being a genuinely global honor.
To celebrate this year's win, we are looking back through our list of international literature to put a spotlight on five African writers and their stand-out books.
*     *     *     *     *     *     *     *     *     *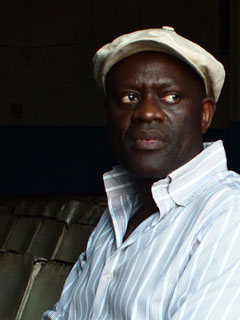 Alain Mabanckou (Republic of Congo)
Alain Mabanckou is an award winning writer born in Congo-Brazzaville in the coastal city of Pointe-Noire. The bustling port town often becomes a character in his work. His novel Black Moses, an orphan story set in the 1970s, journeys through the Pointe-Noire underworld. His most recent novel in English, The Death of Comrade President, chronicles life in the Pointe-Noire neighborhood Voungou through the eyes of teenage protagonist Michel. A poignant and riotous tale of family and revolution, The Death of Comrade President captures the tensions between the forces of capitalism and the regime of dictator Marien Ngouabi. Mabanckou left Congo in 1989, at the age of twenty-two, not to return until a quarter of a century later. His memoir The Lights of Pointe-Noir, in many ways a love letter to the city, meditates on homecoming, memory, and belonging.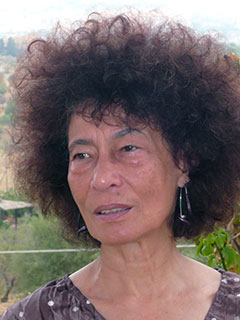 Zoë Wicomb (South Africa)
Lauded by writers like Toni Morrison and J.M. Coetzee, Zoë Wicomb's fiction often examines racial politics and history in South Africa—her novel Playing in the Light follows travel agent Marion Campbell as she negotiates the complexities of post-aparthied society in 1990s Cape Town. In her later work the protagonist's lives often mirror her own, torn between their new lives in Scotland and home in South Africa. Her most recent novel, Still Life, was selected by the New York Times as one of 2020's best works of historical fiction. Muli-layered, Still Life examines the history of colonialism and racial oppression and asks who gets to tell that history. In the novel an unnamed writer is struggles to work on a biography of forgotten Scottish poet Thomas Pringle, a 19th century figure who became known as the "father of South African poetry." The biographer conjures ghosts and travels through time and space to reveal the gaps in how Pringle is remembered.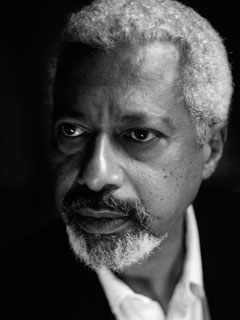 Abdulrazak Gurnah (Tanzania)
Abdulrazak Gurnah is a writer and literary scholar whose work often explores the themes of colonialism and displacement. Born in Zanzibar, Gurnah later emigrated to the United Kingdom. Paradise, Gurnah's breakthrough fourth novel published in 1994, is a coming-of-age story that alludes to Joseph Conrad's Heart of Darkness and, as the Nobel committee noted in their Biobibliography, provides a "retelling of the Quran's story of Joseph, against the background of a violent and detailed description of the colonisation of East Africa in the late 19th century."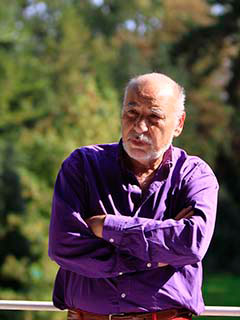 Tahar Ben Jelloun (Morocco)
Winner of the prestigious Prix Goncourt and the International Dublin Literary Award, writer Tahar Ben Jelloun was born in Morocco in 1944 and emigrated to France in 1971. Ben Jelloun has been called "a master minimalist" (Washington Post) and his novel Corruption, a morality tale about the fall of Morocco's last honest man, Mourad, drew comparisons to Albert Camus' The Stranger. In the wake of 9/11 Ben Jelloun published two works of nonfiction that have become valuable resources and have been celebrated in multiple languages. Racism Explained to My Daughter, arose out of the frank discussions Ben Jelloun had with his ten-year-old daughter after taking her to a protest against anti-immigration laws in Paris. His book Islam Explained is both an introduction to one of the world's great religions and a cry for tolerance and understanding in deeply troubled times.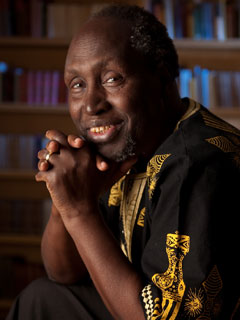 Ngũgĩ wa Thiong'o (Kenya)
Ngũgĩ wa Thiong'o is one of the giants of contemporary literature. He has written dozens of books, primarily in Gikuyu, that span genre and form—from novels to criticism, memoir to plays. He was arrested and imprisoned in 1977 for the political message of the play Ngaahika Ndeenda: Ithaako ria ngerekano (I Will Marry When I Want), co-authored with Ngũgĩ wa Mirii. The memoir Wrestling with the Devil recounts his time in Kenya's Kamĩtĩ Maximum Security Prison and the writing of the novel Devil on the Cross, which was done in secret and written on toilet paper. Ngũgĩ's most recent work, The Perfect Nine, retells and transforms the founding myth of the Gĩkũyũ people of Kenya into an epic novel-in-verse.
Blog section: