2022 Among the Stars
Thursday, December 15, 2022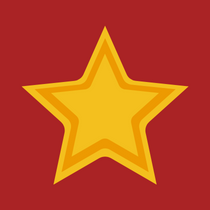 As our thirtieth anniversary year comes to a close, we're highlighting 2022 titles that received starred reviews and other major endorsements—for your gift-giving needs or just for planning your own 2023 reading list!
*     *     *     *     *     *     *     *     *     *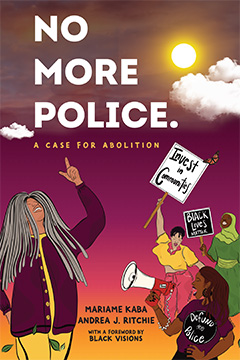 By Mariame Kaba and Andrea J. Ritchie
Kaba and Ritchie's persuasive primer on police abolition received starred reviews from
Kirkus Reviews
("a brilliantly articulated plan to abolish the police"),
Booklist
("a passionate, eloquent condemnation of the carceral policies and mindsets"), and
Library Journal
("an impassioned and bold call to abolish police forces"). Named one of
The Stacks Best Books of 2022
,
No More Police
introduces readers to the abolition movement and provides actionable steps that empower us to pick up the mantle of creating a future that serves our communities. For more about
No More Police
, check out our blog post
Three Steps Toward Police Abolition
.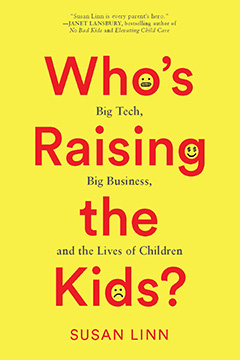 Who's Raising the Kids?: Big Tech, Big Business, and the Lives of Children
By Susan Linn
Publishers Weekly
,
Kirkus Reviews
, and
Library Journal
starred reviews all declared
Who's Raising the Kids?
"a must-read." In the book, psychologist and renowned expert on creative play Susan Linn explores the roots and consequences of the monumental shift toward a digitized, commercialized childhood and provides a guide to protecting kids from exploitation by the tech, toy, and entertainment industries. The
New York Times Book Review
featured
Who's Raising the Kids?
as an
Editors' Choice pick
, calling the book a "passionate, compassionate and alarming call to arms."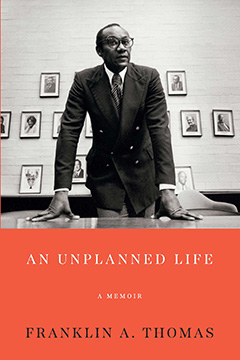 By Franklin A. Thomas, with a foreword by Darren Walker
Franklin A. Thomas was one of the most influential people of our time whose work shaped public policy, philanthropy, and the movement for human rights. As former president of the Ford Foundation (the first African American to hold this position), former president of the Bedford Stuyvesant Restoration Corporation (the first community development organization of its kind), member of countless corporate boards, and a key player in facilitating the end of the apartheid era in South Africa, Thomas's memoir is a story of firsts.
An Unplanned Life
received starred reviews in
Library Journal
and
Kirkus Reviews
, with
Library Journal
saying the book "will inspire readers to accept the mantle of bettering society."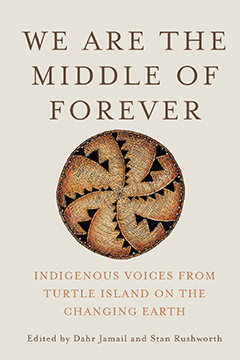 Edited by Dahr Jamail and Stan Rushworth
An innovative work of research and reportage,
We Are the Middle of Forever
places Indigenous voices at the center of conversations about today's environmental crisis. The book draws on interviews with people from different North American Indigenous cultures and communities, generations, and geographic regions, who share their knowledge and experience, their questions, their observations, and their dreams of maintaining the best relationship possible to all of life.
We Are the Middle of Forever
received starred reviews from
Booklist
and
Kirkus Reviews
, with
Kirkus
calling it "a refreshingly unique and incredibly informative collection of vital Indigenous wisdom." You can
read an excerpt
from
We Are the Middle of Forever
, an interview with co-editor Dahr Jamail and poet Natalie Diaz, in
Literary Hub
.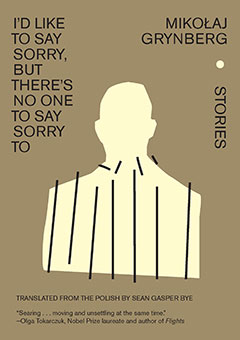 By Mikołaj Grynberg, translated from the Polish by Sean Gasper Bye
This darkly funny collection explores the daily lives and tensions between Jews and gentiles in contemporary Poland haunted by the Holocaust and its continuing presence. In a starred review,
Kirkus Reviews
calls
I'd Like to Say Sorry
"a moving and often wryly funny portrait of Polish Jewishness. . . . At times witty, at others devastating, Grynberg's first foray into fiction is a major triumph." You can
watch a dramatic reading from I'd Like to Say Sorry
at
Jewish Currents
, with the author and translator, as well as actor Wallace Shawn, short story writer Deborah Eisenberg, and literary translator Antonia Lloyd-Jones. You can
read an excerpt
from the book in
Paper Brigade
.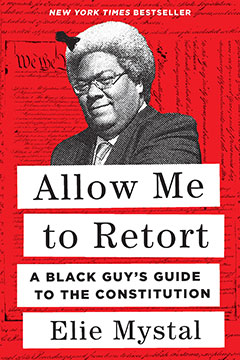 By Elie Mystal
Allow Me to Retort
channels Mystal's trademark humor, expertise, and rhetorical flair to explain why Republicans are wrong about the law almost all of the time. When Elie Mystal went on
The View
to discuss the book and called the Constitution "trash," the internet exploded. In a starred review,
Kirkus Reviews
calls
Allow Me to Retort
"a reading of the Constitution that all social justice advocates should study."
Kirkus
also named it one of the
Best Current Affairs Books of 2022
. Read "
The Abortion Chapter
" from
Allow Me to Retort
to learn more about the Supreme Court's history on reproductive rights.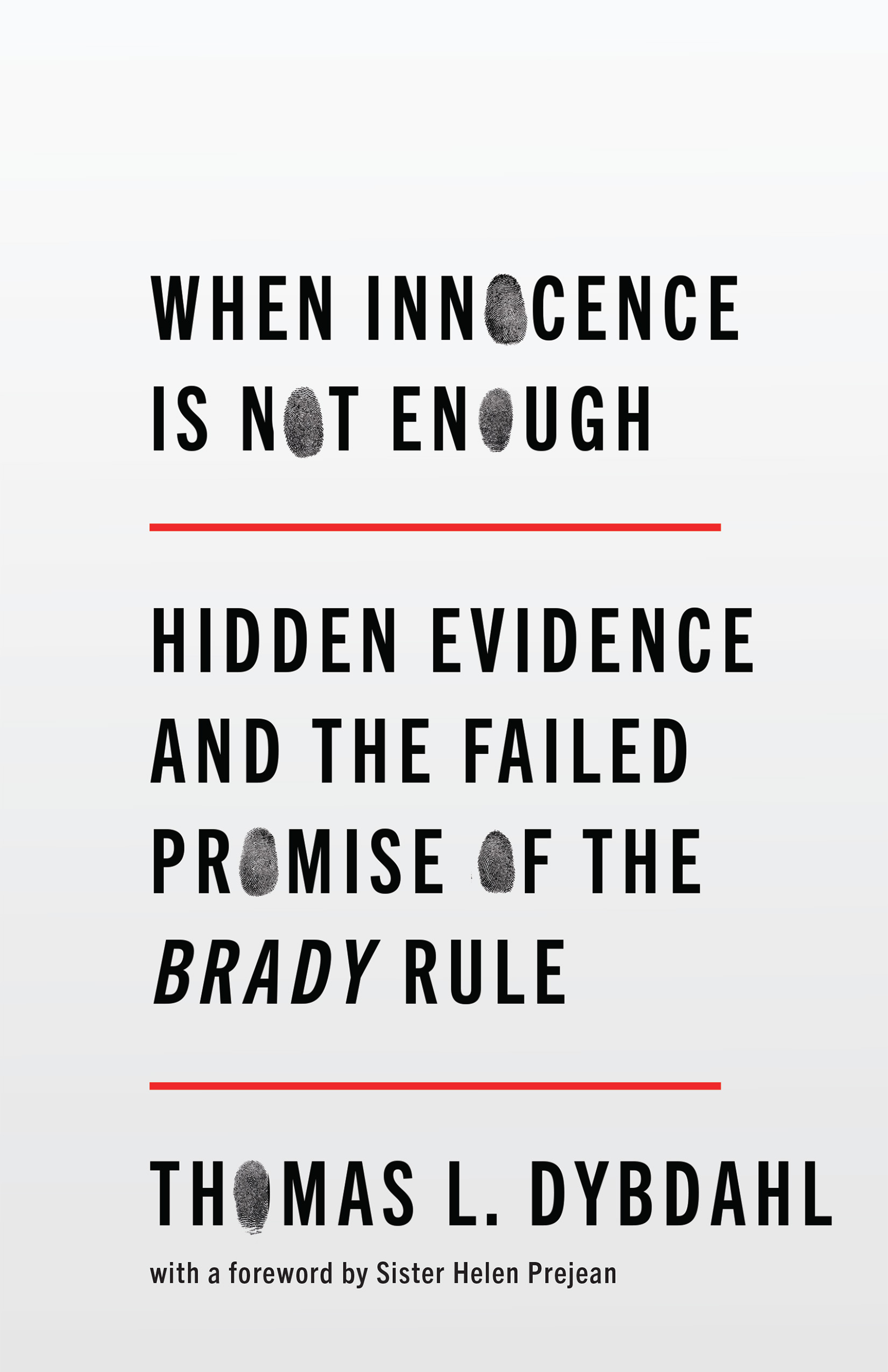 By Thomas L. Dybdahl, with a foreword by Sister Helen Prejean
The Brady rule was meant to transform the U.S. justice system. In soaring language, the Supreme Court decreed in 1963 that prosecutors must share favorable evidence with the defense—part of a suite of decisions of that reform-minded era designed to promote fairness for those accused of crimes. But reality intervened. Coming out in January 2023,
When Innocence Is Not Enough
, a gripping work of narrative nonfiction, illustrates the promise and shortcomings of the Brady rule through deft storytelling and attention to crucial cases. In a starred review,
Library Journal
calls
When Innocence Is Not Enough
"a well-researched, impactful account of the inequities in the legal justice system." The review goes on to say the book "should be required reading for anyone working in the criminal justice system."
Blog section: