The New Press Remembers James W. Loewen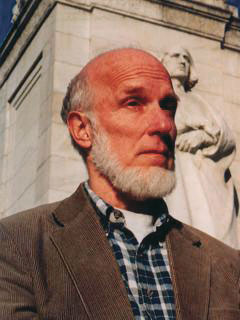 JAMES W. LOEWEN
February 6, 1942-August 19, 2021
The New Press mourns the passing of James W. Loewen, the bestselling and award-winning author of Lies My Teacher Told Me: Everything Your American History Textbook Got Wrong, who died on August 19 following a long illness. He was 79 years old. Loewen was professor emeritus of sociology at the University of Vermont and lived in Washington, DC. He has won the American Book Award, the Oliver Cromwell Cox Award for Distinguished Anti-Racist Scholarship, the Spirit of America Award from the National Council for the Social Studies, and the Gustavus Myers Outstanding Book Award.
 
Lies My Teacher Told Me, a perennial bestseller with over two million copies sold, explains what American history textbooks got wrong. "Loewen's book contains so much history," The Nation said in a review of the book, "that it ends up functioning not just as a critique, but also as a kind of counter-textbook that retells the story of the American past."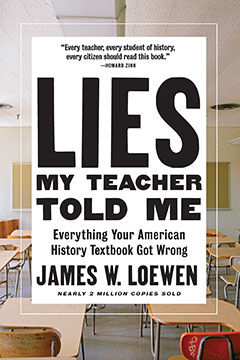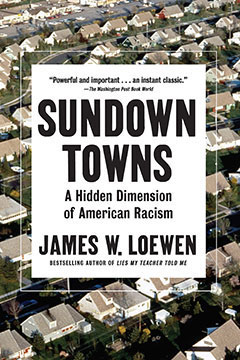 His book Sundown Towns exposed the ugly reality of racial exclusion in communities across the country that were off limits to Black Americans after sundown, often enforcing the policy with harassment or violence. The book inspired novelist Matt Ruff, who recommended Sundown Towns as part of the reader's guide for his novel Lovecraft Country.
Anticipating his death, Loewen recently launched a new website to continue to track "sundown towns" after his death with the following wish to his supporters: "I hope ALL of you will use my new website at justice.tougaloo.edu to cause social and intellectual change. With your help, we can all use the energy freed by BLM and George Floyd's death to create a new America in which accurate history prompts positive social change in the present, and such efforts lead to a nation willing to face its past with both eyes open wide."
Loewen's other books for The New Press include Lies My Teacher Told Me About Christopher Columbus, Lies Across America, and Lies My Teacher Told Me: Young Readers' Edition. Up until the end of his life Loewen had been working with the acclaimed graphic artist Nate Powell on a graphic edition of Lies My Teacher Told Me, which will be published posthumously by The New Press. He also wrote Teaching What Really Happened; The Mississippi Chinese: Between Black and White; the memoir Up a Creek, With a Paddle and edited The Confederate and Neo-Confederate Reader.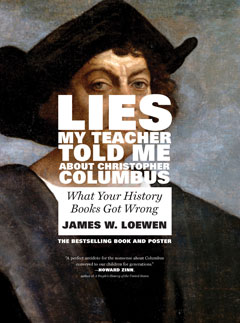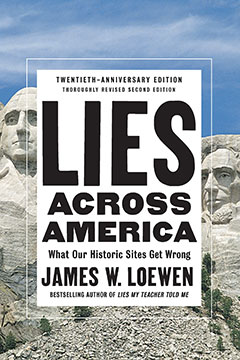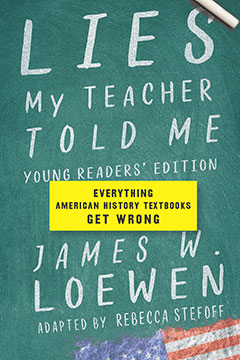 A memorial will be held at a later date. The family requests that memorial contributions be made to Tougaloo College in Mississippi (please indicate your contribution is to support Loewen's antiracist website at justice.tougaloo.edu).
 
Characteristic quotes from Loewen include:
"People have a right to their own opinions, but not to their own facts. Evidence must be located, not created, and opinions not backed by evidence cannot be given much weight."
"History is important. More than any other topic, it is about us. Whether one deems our present society wondrous or awful or both, history reveals how we got to this point."
"Cherishing Columbus is a characteristic of white history, not American history."
Read the obituaries in the New York Times, the Washington Post, and the History News Network.
Blog section: