A Conversation with Noam Chomsky and Erik Loomis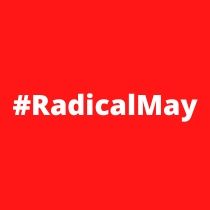 On International Workers' Day, May 1st, 2020, renowned public intellectual and author of many books, Noam Chomsky joined historian and author of A History of America in Ten Strikes Erik Loomis for a wide ranging conversation about the history of the labor movement in the United States, implications of recent worker actions during the coronavrus crisis, climate change, capitalism, and more.
Below is a video of their conversation, which streamed online as part of #RadicalMay, a month-long, multilingual virtual book fair organized by progressive publishers from around the world with LITERAL—a radical festival of books and ideas.
For more on Erik Loomis's and Noam Chomsky's books with The New Press, checkout our #RadicalMay Reading List, a collection of books that provide foundational knowledge, landmark rethinkings, and innovative visions for the future.