Read an Excerpt from Charisma's Turn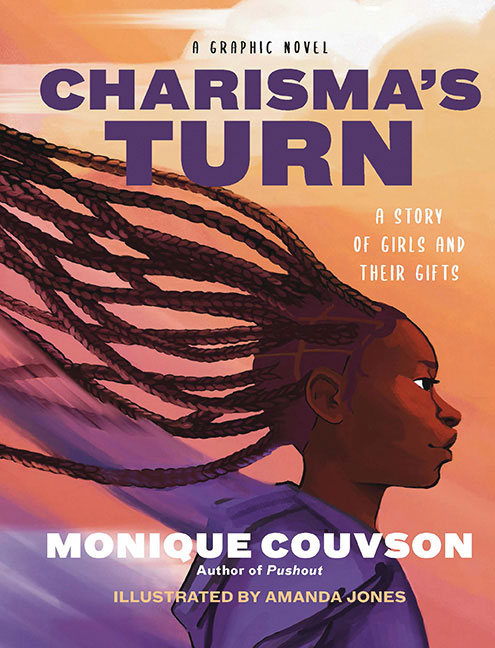 Monique Couvson's trailblazing book
Pushout
laid the groundwork for understanding how our schools are failing Black girls; her follow-up,
Sing a Rhythm, Dance a Blues
, provided a blueprint for their healing and liberation. In the new new graphic novel
Charisma's Turn
, vibrantly illustrated by Amanda Jones, Couvson tells an inspiring story from the perspective of the very girls she has been fighting for years to lift up.
Charisma, a Black high school student, is grappling with mounting pressures from home and school when she reaches a crossroads, facing a choice that could change her future. An inspiring story, Charisma's Turn exemplifies how Black girls can be truly empowered to reach their full potential when they have supportive educators and community members in their corner. Read an excerpt from chapter four below.
Blog section: