Best of 2020
Thursday, December 24, 2020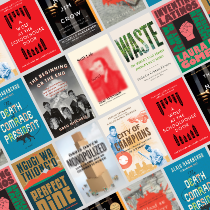 We published many wonderful books this year that challenge the narrative of history, confront inequities in our society, that champion racial justice, and that provide a vision for a better tomorrow. As 2020 draws to a close we're thrilled to celebrate a few that resonated with readers and critics to be featured on end of year "Best of" and Notable Book lists.
*     *     *     *     *     *     *     *     *     *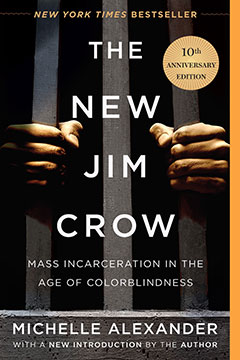 TENTH ANNIVERSARY EDITION
The New Jim Crow: Mass Incarceration in the Age of Colorblindness
By Michelle Alexander
Since this landmark book was first published in 2010, it has been cited in judicial decisions, it helped inspire the creation of institutions like the Marshall Project, and it empowered a whole new generation of activists. In 2020 The New Jim Crow was "The Zora Cannon," a list of the 100 greatest books written by African American women, and was selected by Microsoft co-founder and philanthropist Bill Gates for his year-end book recommendations. Gates wrote, "Alexander's book offers an eye-opening look into how the criminal justice system unfairly targets communities of color, and especially Black communities."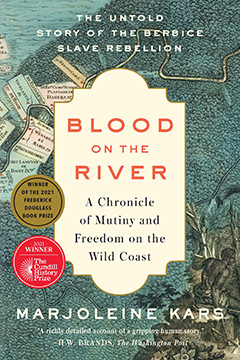 Blood on the River: A Chronicle of Mutiny and Freedom on the Wild Coast
By Marjoleine Kars
NPR selected Blood on the River for their 2020 Book Conceirge, a compilation of the year's best books with recomendations for every kind of reader. Critic Matha Anne Tolle says: "A fascinating, hitherto untold account of the 1763–64 slave rebellion in Dutch Berbice (modern Guyana), predating the better-known Haitian slave rebellion by nearly three decades. Blood on the River comes alive with period illustrations, as well as meticulous attention to primary sources. Kars recounts a tale of oppression, bloodshed and some triumph; rebelling slaves held off their masters for nearly a year. Her book is a gripping tale about the human need for freedom."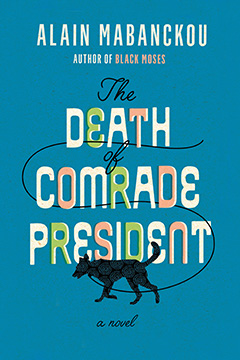 The Death of Comrade President: A Novel
By Alain Mabanckou, translated from the French by Helen Stevenson
The Death of Comrade President moves seamlessly between the small-scale worries of everyday life and the grand tragedy of postcolonial politics to tell the story of Michel, a daydreaming teenager whose life is completely overthrown when Congo's Comrade President Marien Ngouabi is brutally murdered. Mabanckou's riotous new novel was selected as one of BBC.com's Best Books of 2020 and as one of the top African books of the year by AllAfrica and Brittle Paper.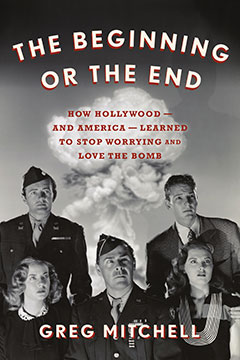 The Beginning or the End: How Hollywood—and America—Learned to Stop Worrying and Love the Bomb
By Greg Mitchell
Sight and Sound magazine selected The Beginning or the End as one of the 10 Best Film Books of 2020, calling it "an eminently readable book about an unwatchable movie." The Beginning or the End tells the behind-the-scenes story of Hollywood's big budget dramatization of the Manhattan Project and the invention and use of the atomic bomb in World War II.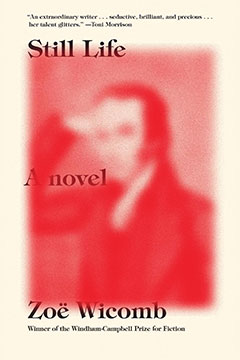 Still Life: A Novel
By Zoë Wicomb
Selected by the New York Times as one of the year's best works of historical fiction, Still Life follows a present-day writers attempt to tell the story of Thomas Pringle, a 19th century figure who became know as the "father of South African poetry." To unlock Pringle's mysterious life the biographer summons ghosts (Mary Prince, a West Indian slave Pringle published, and Hinza, his adopted black South African son) and participates in time travel (with Sir Nicholas Green, a character from VIrginia Woolf's Orlando).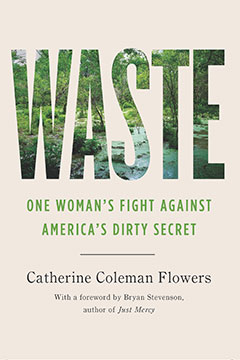 Waste: One Woman's Fight Against America's Dirty Secret
By Catherine Coleman Flowers
Activist Catherine Coleman Flowers's new memoir traces her evolution from country girl to student civil rights organizer to environmental justice champion, highlighting her work to fight for basic sanitation in her home community of Lowndes County, Alabama and in communities across the country. Waste was selected as one of the Best Science Books of 2020 by Smithsonian magazine and as one of the Best Books of the Year by the BBC's Science Focus.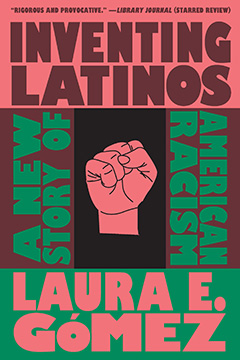 Inventing Latinos: A New Story of American Racism
By Laura E. Gómez
Selected by NPR for their 2020 Book Conceirge, a compendium of the year's best books. Code Switch co-host Shereen Marisol Meraji says: "Latinos are the second-largest demographic in the United States, but is 'Latino' an ethnic identity or a racial one? How can Latino be a race if Latinos themselves can be various races? In her book, Inventing Latinos, UCLA Law professor Laura E. Gómez makes the case that Latinos are both."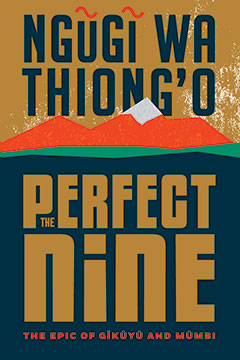 The Perfect Nine: The Epic of Gĩkũyũ and Mũmbi
By Ngũgĩ wa Thiong'o, translated from the Gĩkũyũ by the author
This dazzling, genre-defying novel by one of the giants of contemporary literature retells the founding myth of the Gĩkũyũ people of Kenya. The epic follows Gĩkũyũ and Mũmbi, their ten beautiful daughters, and the challenges posed to the 99 suitors who seek their hands. Financial Times columnist Nilanjana Roy selected The Perfect Nine as a Best Book of 2020 and literary journal Brittle Paper selected it as a Notable African Book of 2020.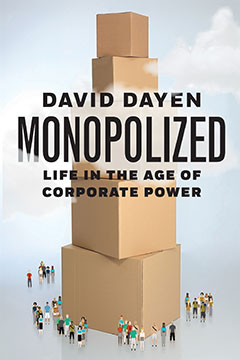 Monopolized: Life in the Age of Corporate Power
By David Dayen
ProMarket selected Monopolized as one of the Best Political Economy Books of 2020, saying "David Dayen's Monopolized stands out for its riveting exploration of how the concentration of economic power has come to pervade and transform every corner of American life. In addition to its remarkable command of the academic literature, the unique contribution of Monopolized lies in its storytelling, integrating copious amounts of research with the personal accounts of ordinary Americans toiling under the yoke of unaccountable private monopolists, among them miserable airline passengers, small farmers squeezed by agribusiness giants, a cancer patient who can't get treatment because of a shortage in IV solution, and Amazon sellers who embarked on a relationship only to find out they first had to ask for Jeff Bezos's blessing."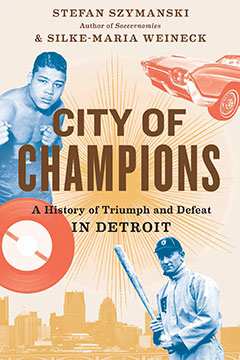 City of Champions: A History of Triumph and Defeat in Detroit
By Stefan Szymanski and Silke-Maria Weineck
Selected by Detour Detroit as one of their notable Detroit and Michigan books from 2020, City of Champions explores the history of Detroit through the stories of its most gifted athletes and most celebrated teams, linking iconic events in the history of Motown sports to the city's shifting fortunes.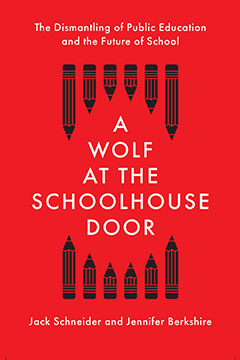 A Wolf at the Schoolhouse Door: The Dismantling of Public Education and the Future of School
By Jack Schneider and Jennifer Berkshire
Biblioracle columnist John Warner shared his favorite 2020 nonfiction in the Chicago Tribune, featuring A Wolf at the Schoolhouse Door in the category "Books That Will Scare You About the Future (But Give You a Blueprint for How to Change Course)." Warner writes: "A Wolf at the Schoolhouse Door charts the steady undermining of the notion of education as a public good to be supported by public money, which has only exacerbated the educational divide between the haves and have nots."