"Wasp Network," North of Havana, and the Cuban Five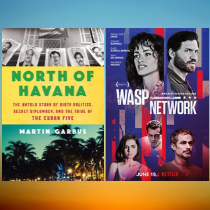 Last Friday Netflix released Wasp Network, a new espionage thriller by renowned French filmmaker Olivier Assayas. The film stars Penélope Cruz, Edgar Ramirez, Ana De Armas, and Gael García Bernal. Based on real life events, Wasp Network tells the story of the Cuban Five, a Cuban spy ring who posed as defectors to infiltrate anti-Communist extremists in Miami in the early 1990s.
Gerardo Hernández, Antonio Guerrero, Ramón Labañino, Fernando González, and René González are the men who became known as the Cuban Five. By day they led normal lives, worked jobs, and by night traded secrets. Without giving too much away, the double agents were exposed in 1998 and charged by the U.S. government with conspiracy to commit espionage. Gerardo Hernández was also charged with conspiracy to commit murder.
The trial for the Cuban Five began in 2000. By 2001 they were convicted. Two life sentences for Hernández, life sentences for Guerrero and Labañino, and decades for the two Gonzálezs. Their convictions were eventually criticized by human rights organizations, including the United Nations Commission on Human Rights. Martin Garbus, one of America's top trial lawyers, took up their cases in appeals.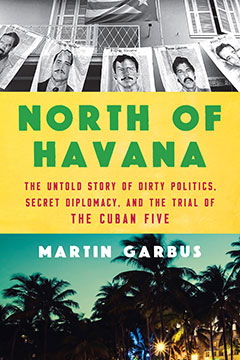 In his 2019 book, North of Havana, Martin Garbus argues the men were caught up in the sweep of history, that the Cuban Five were at the mercy of the politicization of the justice system enflamed by US-Cuban relations. Like the Wasp Network, Garbus captures all of the international intrigue, suspense, and political gamesmanship of the Cuban Five story. For fans of the film, North of Havana goes on to highlight the foreign relations implications of the case and shine a spotlight on the failings of both our justice system and the media to be subverted by politics.
You can watch a conversation with Martin Garbus about North of Havana and the trial of the Cuban Five with Victoria Bassetti at an event held at the Brennan Center for Justice recorded by C-Span's Book TV.