Two Books Behind Nice White Parents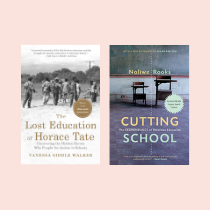 This summer the New York Times and Serial released Nice White Parents, a new podcast about the decades-long relationship between white parents and the neighborhood public school. In the podcast journalist Chana Joffe-Walt examins the inequities in public education and delves into the consequences of white liberalism. When the series was released the New York Times shared the reading behind Nice White Parents. Books that helped Joffe-Walt to understand what she was seeing and learning in her reporting. Among the eight titles featured on the reading list were two from The New Press, both newly published in paperback.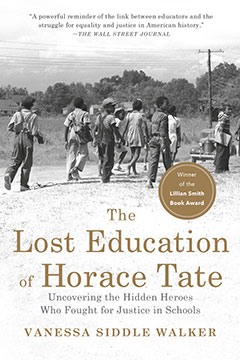 The Lost Education of Horace Tate: Uncovering the Hidden Heroes Who Fought for Justice in Schools
By Vanessa Siddle Walker
A professor at Emory University, Walker is also the president of the American Educational Research Association. In the reading list Joffe-Walt calls The Lost Education of Horace Tate "a gripping narrative about the careful, savvy and often clandestine work of Black educators in Georgia to secure school buses, textbooks, playgrounds and school buildings for Black kids."
Read an interview with Vanessa Siddle Walker about The Lost Education of Horace Tate published in The Atlantic.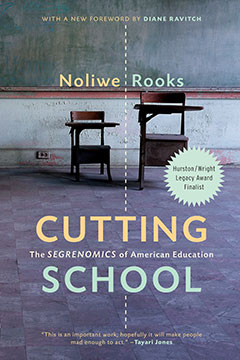 Cutting School: The Segrenomics of American Education
By Noliwe Rooks, with a foreword by Diane Ravitch
An interdisciplinary scholar, Noliwe Rooks' is the W.E.B Du Bois Professor of Literature at Cornell University. Her book, as Joffe-Walt notes, "traces the dynamics of private money in public schools from Reconstruction to the present." Rooks argues in Cutting School that "programs like Teach for America and charter schools depend on racial and economic segregation, what she calls 'segrenomics.'"
Read an excerpt from Cutting School about how three generations experienced inequality in the American education system published in Truthout.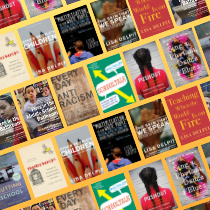 If you haven't yet, give the series a listen. The fifth and final episode should release later this week. For further reading, check out our "12 Books for Anti-Racist K-12 Education" reading list. Designed for parents, principals, and teachers of K-12 students, as well as anyone working with children, this reading list emphasizes the racist and classist structures embedded in schooling and the work that needs to be done to dismantle them.