Ten Unconventional Beach Reads for Your Summer Reading List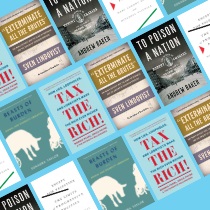 Summer is finally here! Whether you're headed to the beach or just hitting the local park, if you're like us, warmer weather means having a little more time to dig in to books. Thrillers and rom-coms might come to mind first when you hear "beach read," but we have ten works of nonfiction selected by staff from our list and some of our indie publisher friends that will challenge and inspire you even on your getaway.
*     *     *     *     *     *     *     *     *     *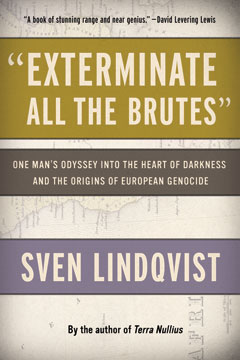 By Sven Lindqvist, translated from the Swedish by Joan Tate
Now part of the eponymous HBO docuseries written and directed by Raoul Peck, "Exterminate All the Brutes" follows acclaimed writer Sven Lindqvist on a journey through the Saharan desert, tracing the steps of European explorers and missionaries to expose the roots of genocide in Africa and the consequences of colonialism. Conquerors' stories are the ones that inform the self-mythology of the West—whereas the lives and stories of those displaced, enslaved, or killed are too often ignored and forgotten. —Jay G.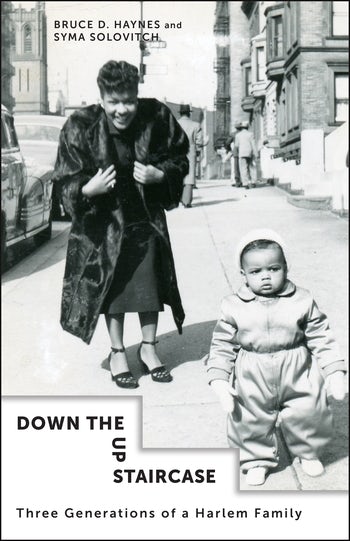 By Bruce Haynes and Syma Solovitch
Combining elements of memoir with sociology,
Down the Up Staircase
traces one family through the historical and social forces that transformed America in the twentieth century—through the Great Migration, the Harlem Renaissance, and the Civil Rights Movement—to provide an intimate portrait of the Black experience and intergenerational mobility. You can read an excerpt from the book and get a glimpse of 1970s Harlem
here
. —
Derek W.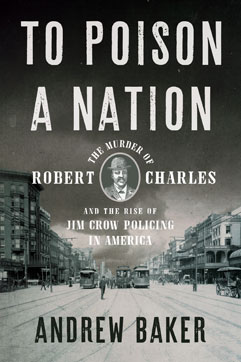 By Andrew Baker
In the wake of the past year's protests for justice, continued calls to defund the police, and fresh attempts at preventing the truth about white supremacy in the United States from being taught in schools, it is more important than ever to read brilliant works of history that show us how we got here. To Poison a Nation uncovers a forgotten story of police brutality and mob violence in turn-of-the-century New Orleans and traces the development of policing practices in that city that spread around the country and continue to reverberate today. July 24–27 marks the anniversary of the murder of Robert Charles and bloody riots that followed. —Brian U.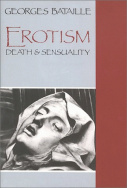 By Georges Bataille 
Georges Bataille's
Erotism
in a new edition from
City Lights Press
is a stunning, provocative work unpacking taboo, death, sacrifice, and the erotic. Bataille's sweeping analysis tackles art, literature, and psychoanalysis to argue that erotism "is a psychological quest not alien to death." —
Emily J.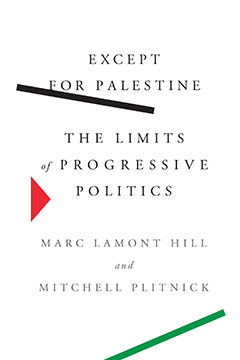 By Marc Lamont Hill and Mitchell Plitnick
I don't usually associate polemics with beach reads. But as images of Palestinians defending their homes and bodies against Israeli occupying forces surge (again) in mainstream news outlets, the beach is as good a place as any to spend time with this highly readable deconstruction of the "progressive except for Palestine" political position. You'll learn about the U.S. government's role in propping up settler colonial states as well as the astonishing endurance and ingenuity of Palestinian resistance, and you'll gain tools for confronting a major stumbling block in the way of winning a free Palestine: the active colonial investments of status quo American "progressivism." —Jay P.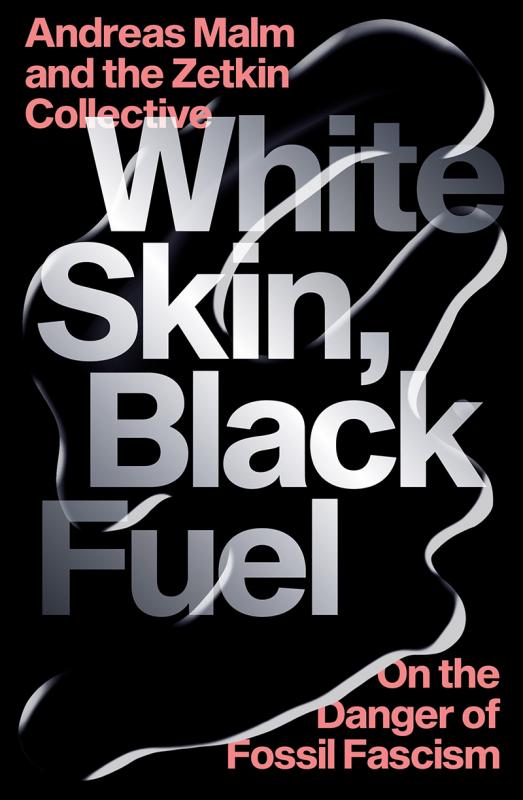 By Andreas Malm and the Zetkin Collective
Andreas Malm and the Zetkin Collective's White Skin, Black Fuel is a wide-ranging and prescient analysis of the rise of the worldwide far-right as a response to rising temperatures. Far from being some far-off political imaginary, fossil fascism is already here, and increased border enforcement in Europe and America presage a future where those most exposed to the ravages of climate change are the least able to escape it. —Jay G.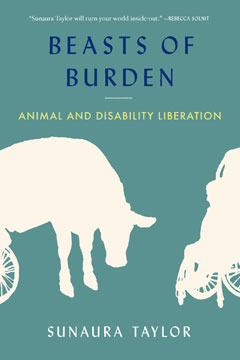 By Sunaura Taylor
Like most people, I've been avidly following the Britney Spears conservatorship case (#FreeBritney!) and thinking about the politics of disability—particularly as they apply to women. Sunaura Taylor's Beasts of Burden unpacks how we divide human from animal, disabled from non-disabled, and what it would look like to break down those divides. Taylor draws from her experiences as a disabled person, a disability advocate, and an animal rights advocate. —Emily J.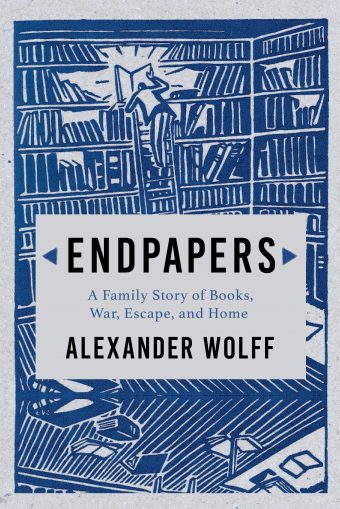 By Alexander Wolff
Alexander Wolff is the grandson of legendary Pantheon founding publisher Kurt Wolff (n.b. The New Press was founded in 1992 by the later and also legendary Pantheon director
André Schiffrin
), and
Endpapers
excavates the extraordinary histories of both the author's publisher grandfather and his father, who fought in the Wehrmacht during World War II before coming to the United States. This is a fascinating family study of immigration and reinvention and a real page-turner for anyone interested in twentieth-century literary history, especially the inspiring story of how Pantheon went from struggling small press to prize-winning bastion of U.S. culture. —
Brian U.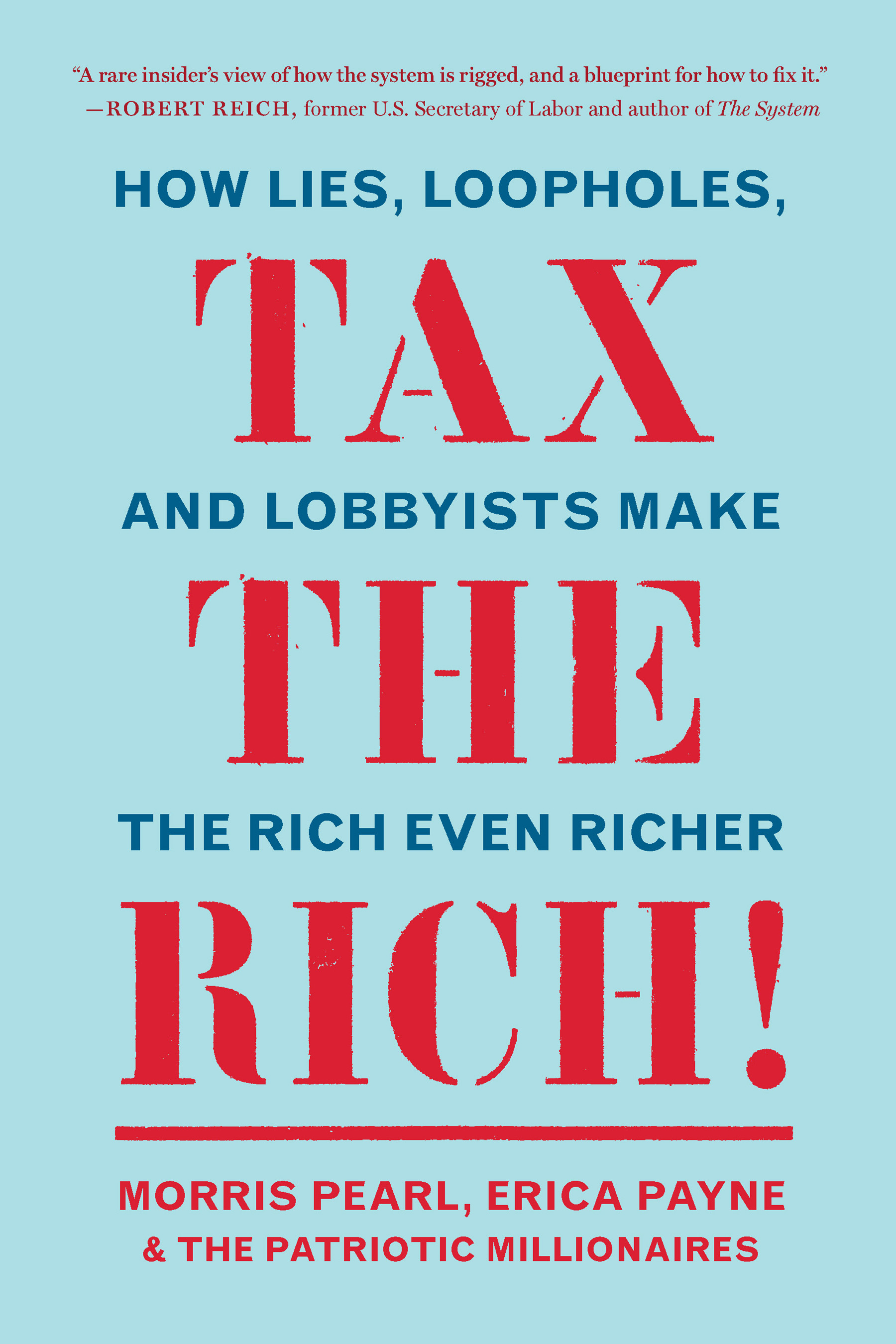 By Morris Pearl, Erica Payne, and the Patriotic Millionaires
From President Biden's infrastructure bill to the Child Tax Credit, calls to reform the tax code have been growing louder. In
Tax the Rich!
Morris Pearl, a former managing director of BlackRock, and Erica Payne, founder of the Patriotic Millionaires, provide a powerfully persuasive, snarky, and thoroughly entertaining tour of the tax code to expose how the rich get richer, offer historical context, and outline how we can use the tax code to unrig the economy and fix inequality.
Watch a conversation about Tax the Rich!
with the authors and journalist Michael Isikoff at Politics and Prose. —
Derek W.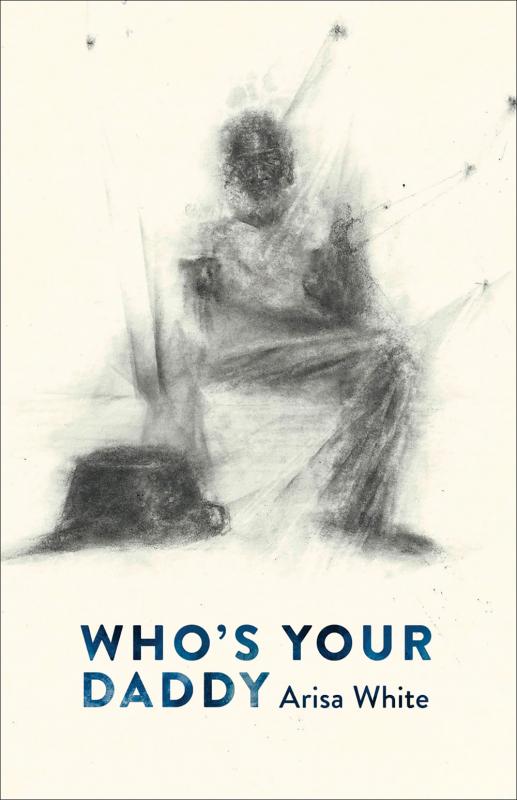 By Arisa White
After an opening that focuses on her childhood in Brooklyn, as she begins to narrativize her adult existence, Arisa White says: "I'm not trying to be in love, I'm searching for a new preposition / Discerning and cautious about who gets close to me, my trust is earned / Love is a verb and is space and not asking me where I am going all the time." Who's Your Daddy weaves Guyanese proverbs, unsent letters, intimate portraits, political histories, and incisive flights of feeling to offer kaleidoscopic visions of diaspora, Blackness, queerness, daughterhood, father-seeking, language working, and striving to love others and oneself. —Jay P.
Blog section: