9 Books to Read for Latinx/Hispanic Heritage Month
Thursday, October 7, 2021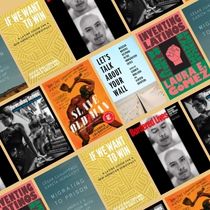 Nationally observed since 1988, Hispanic Heritage Month runs from September 15 to October 15. It's an annual occasion to recognize revolutionary independence movements in seven Latin American countries, celebrate—and critique—social life in Latinx contexts and in diaspora,
make memes
, and highlight Latinx and Hispanic authors.
The books gathered below offer not just glimpses but direct looks at the lived realities of people concerned with gender liberation (Bordered Lives/Revealing Selves) and people who've struggled for Black liberation (Slave Old Man) in Latin America; they tell the stories of people caught in the snares of carceral immigration systems when trying to move across colonized land and militarized borders (Migrating to Prison). And they do more. Read on for more deep considerations of Latinx life, from policy to personhood.
*     *     *     *     *     *     *     *     *     *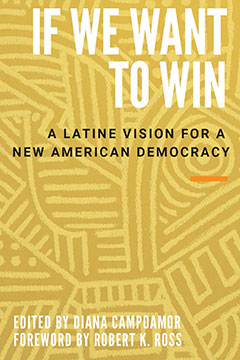 Edited by Diana Campoamor
Hailed as a "potent vision of Latine successes, opportunities, and futures," this upcoming essay collection features twenty Latinx thought leaders on a more inclusive vision of American democracy. With topics ranging from juvenile and environmental justice to the arts, technology, and philanthropy, each essay provides intimate insight into issues that have long portrayed the Latinx community as stereotypes and scapegoats. Contributors include Puerto Rican writer and journalist Anjanette Delgado, Rhode Island Secretary of State the Honorable Nellie Gorbea, and
Daily Kos
founder Markos Moulitsas Zúniga, who will discuss the book in a
virtual event
with the Center for Brooklyn History on October 13th.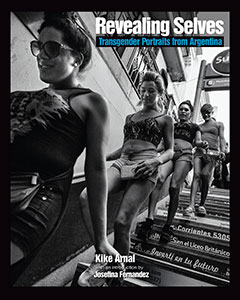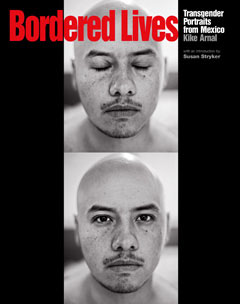 By Kike Arnal
"Photography can make a powerful contribution to the spread of tolerance simply by making people visible to each other. That is just what Bordered Lives does, without fuss or frills."
—Peter Galassi, former chief curator of photography, The Museum of Modern Art
These two photobooks by Kike Arnal capture tender, honest portraits and profiles of the transgender communities in Mexico (Bordered Lives) and Argentina (Revealing Selves). Arnal's photos of the everyday lives of transgender people are at once deeply intimate and profoundly political insofar as they highlight the resilience of communities discriminated against despite recent progressive legislation.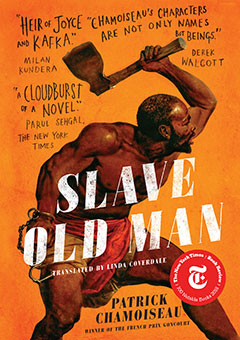 By Patrick Chamoiseau, translated by Linda Coverdale
Like other Francophone Caribbean islands, Martinique has complex ties to the umbrella term "Latin American." But given its history with France, a romance language-speaking colonizer, and its geographic location, it technically fits the bill. The fact that Martinician people are unlikely to identify as Latinx exposes something about the inconsistency and inaccuracies of the term. Still, Chamoiseau's novel—a gripping, profoundly unsettling story of an elderly enslaved person's daring escape into the wild from a plantation in Martinique—stands out as a story of Black resistance and liberation in Latin America. 
Read a
review
of
Slave Old Man
in
The New York Times Book Review
.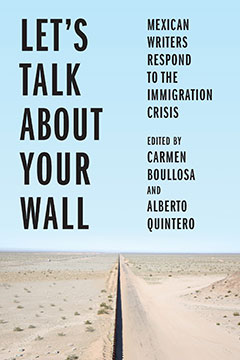 Edited by Carmen Boullosa and Alberto Quintero
"A welcome, necessary rejoinder to critics of border policy on this side of the line."
—Kirkus Reviews
In Let's Talk About Your Wall, major writers from Mexico weigh in on U.S. immigration policy, from harrowing migrant journeys to immigrant detention to the life beyond the wall. Writings from celebrated novelists Carmen Boullosa and Yuri Herrera, as well as from the preeminent voice on the child migrant crisis, Valeria Luiselli. This book collective is a necessary corrective to a discourse otherwise stranded within the borders of the United States, and provides a compelling resource for anyone seeking to form a well-grounded opinion on one of the central issues of our day.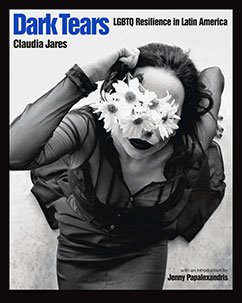 By Claudia Jares
In Dark Tears, Claudia Jares takes her lens to the reality of queer experience in Argentina, Venezuela, and across Latin America, exploring questions of sexuality, religion, and identity with the raw eroticism that is the hallmark of her style.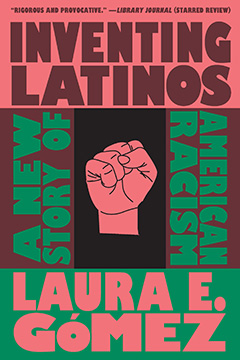 Inventing Latinos: A New Story of American Racism
By Laura E. Gómez
Named one of the best books of the year by NPR, Inventing Latinos is a brilliant new framework with which to understand today's most pressing debates on race, immigration, and Latin American history. In this book, Laura Gómez, a leading expert on race, law, and society, illuminates the fascinating making, unmaking, and re-making of Latino identity that has spanned centuries, leaving a permanent imprint on how race operates in the United States today.
Read Gómez's
commentary
on Hispanic Heritage Month on The New Press Medium.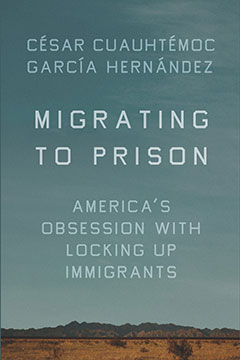 By César Cuauhtémoc García Hernández
García Hernández, in this powerful examination of the intersection between immigration and the criminal justice system, reckons with one central question: who belongs? Interspersed with powerful stories of people caught up in the immigration imprisonment industry, including children who have spent most of their lives in immigrant detention, Migrating to Prison is an urgent call for the abolition of immigration prisons and a radical reimagining of the United States. 
Read an
essay
by César Cuauhtémoc García Hernández in
Time
magazine about Ellis Island's forgotten detention center. Take some time also to listen to an
interview
with García Hernández on Public Radio Tulsa's
Studio Tulsa
.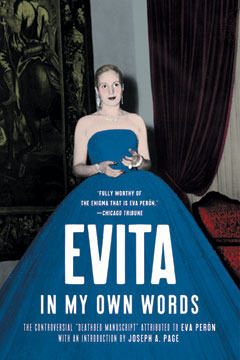 By Eva Perón, edited by Joseph A. Page
In 1987, a document that appeared to be the long-lost deathbed manuscript of Eva Perón was found in a government archive in Buenos Aires. Rumor had it that the manuscript, which is critical of the Argentine church and military, had been suppressed for thirty years after Evita's death by her husband, Argentine President Juan Perón. First published in the United States by The New Press in 1996, the book remains a fascinating historical document and memoir at a time when Argentina is back in the headlines and trials of leading officials from the Perón era are underway. 
This edition features an extensive introduction by Perón scholar Joseph A. Page, who weighs all the claims and counterclaims about the document's authenticity and provides an essential historical framework for Eva Perón's life.
This post was written by Alena Zhang, a fall 2021 New Press intern.
Blog section: