8 Books to Read for National Translation Month
Tuesday, September 8, 2020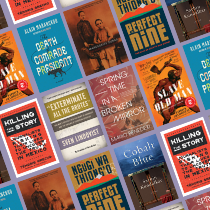 September is National Translation Month, a month to celebrate literature written in different languages and honor the unique and often underrecognized process of adapting a text into a new language, while preserving the original meaning, voice, and style. Translators allow us to access and experience writing from all over the world which we might never encounter otherwise. The New Press has published a number of phenomenal translated books across genres, and we invite you to celebrate the brilliant work of writers and translators from around the world in this reading list. 
*     *     *     *     *     *     *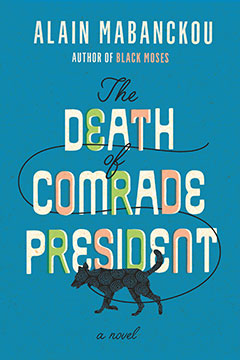 The Death of Comrade President: A Novel
By Alain Mabanckou, translated from the French by Helen Stevenson
(Congo)
Mabanckou's riotous new novel, The Death of Comrade President, returns to the 1970s milieu of his award-winning novel Black Moses, telling the story of Michel, a daydreamer whose life is completely overthrown when Congo's Comrade President Marien Ngouabi is brutally murdered. Moving seamlessly between the small-scale worries of everyday life and the grand tragedy of postcolonial politics, Mabanckou explores the nuances of the human soul through the naive perspective of a boy who learns the realities of life.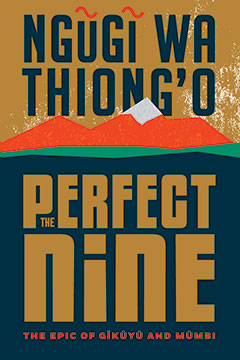 The Perfect Nine: The Epic of Gĩkũyũ and Mũmbi
By Ngũgĩ wa Thiong'o, translated from the Gĩkũyũ by the author
(Kenya)
This dazzling, genre-defying novel in verse tells the story of the founding of the Gĩkũyũ people of Kenya, from a strongly feminist perspective. Ngũgĩ wa Thiong'o, author of Birth of a Dream Weaver (new in paperback this October) and called "one of the greatest writers of our time" by Chimamanda Ngozi Adichie, blends folklore, mythology, adventure, and allegory in this epic. The Perfect Nine is a quest for the beautiful as an ideal of living, as the motive force behind migrations of African peoples.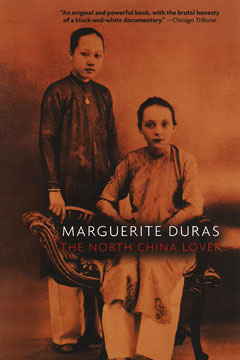 The North China Lover
By Marguerite Duras, translated from the French by Leigh Hafrey
(France)
Shocking and enthralling, daring and truthful, The North China Lover is a fascinating retelling of the dramatic experiences of Duras' adolescence that shaped her most famous work. Written toward the end of her life, the story Duras tells emphasizes the tougher aspects of her youth in Indochina. If you enjoy Marguerite Duras, keep an eye out for The Impudent Ones, her previously untranslated debut novel, to be published by The New Press in the spring of 2021 and translated by Kelsey Haskett.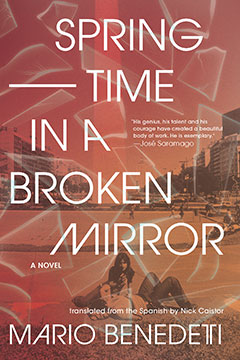 Springtime in a Broken Mirror: A Novel
By Mario Benedetti, translated from the Spanish by Nick Caistor
(Uruguay)
Mario Benedetti's extraordinary novel Springtime in a Broken Mirror revolves around Santiago, a political prisoner in Uruguay, who was jailed after a brutal military coup. Santiago, feeling trapped, can do nothing but write letters to his family and try to stay sane. Far away, his nine-year-old daughter wonders at the marvels of Buenos Aires, while his wife struggles to adjust to a life in exile. Published now for the first time in English, Springtime in a Broken Mirror is the story of a fractured continent, chronicle through the lives of a single family.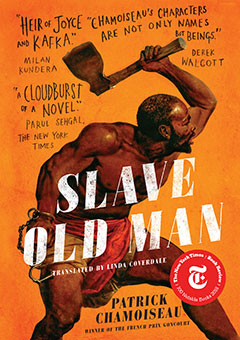 Slave Old Man: A Novel
By Patrick Chamoiseau, translated from the French and Creole by Linda Coverdale
(Martinique)
Winner of the French-American Foundation Translation Prize, chosen as a Publishers Weekly Best Book of 2018, and shortlisted for the National Book Critics Circle Award for Fiction, Slave Old Man is a gripping, profoundly unsettling story of an elderly enslaved person's daring escape from a plantation in Martinique. Chamoiseau's exquisite novel is an adventure for all time, one that fearlessly portrays the demonic cruelties of the slave trade and its human costs in vivid, sometimes hallucinatory prose.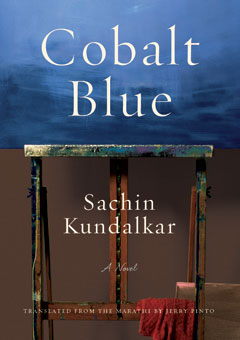 Cobalt Blue: A Novel
By Sachin Kundalkar, translated from the Marathi by Jerry Pinto
(India)
Cobalt Blue is a tale of rapturous love and fierce heartbreak told with tenderness and unsparing clarity. Brother and sister Tanay and Anuja both fall in love with the same man, an artist lodging in their family home in western India. Translated from the Marathi by acclaimed novelist and critic Jerry Pinto, Sachin Kundalkar's elegantly wrought and exquisitely spare novel explores the disruption of a traditional family by a free-spirited stranger in order to examine a generation in transition.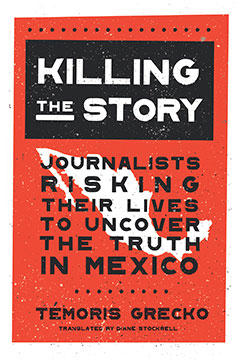 Killing the Story: Journalists Risking Their Lives to Uncover the Truth in Mexico
By Témoris Grecko, translated from the Spanish by Diane Stockwell
(Mexico)
In Killing the Story, award-winning journalist and filmmaker Témoris Grecko reveals how journalists are risking their lives to expose crime and corruption in Mexico, the deadliest country in the world in which to be a reporter. This powerful memorial to the work of Grecko's lost colleagues shows a country riven by brutality and hypocrisy, and sheds a light on how those in power are bent on silencing those determined to reveal the truth.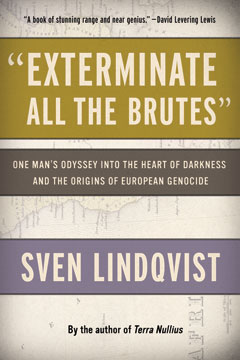 "Exterminate All the Brutes": One Man's Odyssey into the Heart of Darkness and the Origins of European Genocide
By Sven Lindqvist,  translated from the Swedish by Joan Tate
(Sweden)
"Exterminate All the Brutes" is a searching examination of Europe's dark history in Africa and the origins of genocide. Using Joseph Conrad's Heart of Darkness as his point of departure, Sven Lindqvist takes us on a haunting tour through the colonial past, interwoven with a modern-day travelogue. This brilliant and unsettling intellectual history is a powerful reckoning with the past and an indispensable contribution to the literature of colonial Africa and European genocide. 
Blog section: