5 more books by Romesh Gunesekera to read after Suncatcher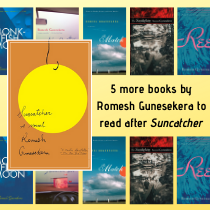 Romesh Gunesekera's newest novel,
Suncatcher
, went on sale last month with rave reviews. The story of a Sri Lankan boyhood friendship, this poignant bildungsroman deftly navigates privilege and politics along the rocky path to adulthood. As
reviewed
in the
Boston Globe
, "Gunesekera's prose is lush yet luminously clear," and
according to
the
New York Times
, it "artfully renders the unequal relationship between the two boys, and the fractures within their families."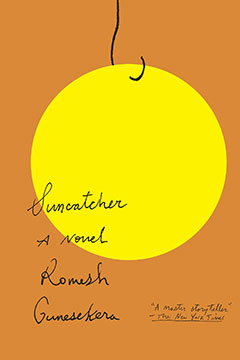 You can read an excerpt from
Suncatcher
here
. In this sneak peek, Kairo gets his first taste of Jay's rebellious lifestyle—which initiates a craving for a world bigger than his own.
If you're already craving more of Gunesekera's celebrated writing, dive into one of his five other spectacular books: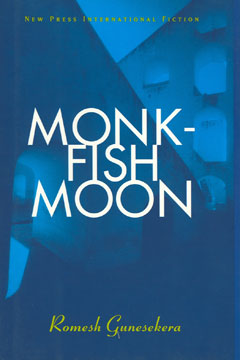 Gunesekera's first book published with The New Press is a collection of nine short stories, named a New York Times notable book of the year. Each story expertly reveals the lives shaped by Sri Lanka's luxuriant tropical surroundings and distorted by the country's resurgent violence. Gunesekera describes a kind of paradise in which a sudden moment of silence in a city is cause for fear, where civil war disrupts a marriage thousands of miles away, and where "building up"—of businesses, homes, relationships—is more often than not swiftly and violently brought down.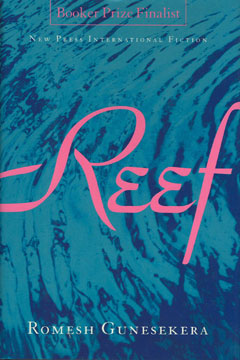 A finalist for the prestigious Booker Prize,
Reef
tells the elegant and moving story of the entwined lives of Mr. Salgado, an aristocratic marine biologist, and his houseboy, Triton, a talented and hyper-committed young chef. Through these characters' stories amid the forty years of political disintegration their country endures, Gunesekera tells the tragic, sometimes comic, story of a lost paradise and a young man coming to terms with his destiny. Novelist Chimamanda Ngozi Adichie recently called
Reef
"a modern classic that should be read as a study in that maxim about what literature should do: instruct and delight" in the "
By the Book
" column of
The New York Times Book Review
.
Set in London, this striking novel tells the story of two feuding families whose lives are interlinked by the changing fortunes of postcolonial Sri Lanka. A beautifully constructed work that moves between two physical and temporal poles, The Sandglass weaves together themes of memory, exile, and postcolonial upheaval.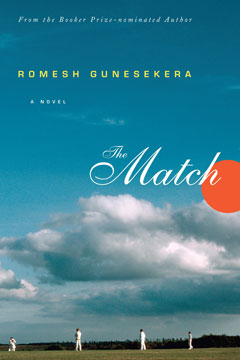 Like Suncatcher, The Match explores coming-of-age themes in a brilliant novel about growing up, growing apart, and finding one's place in the world. As a teenager from Sri Lanka, Sunny is living the typical life of an expatriate in 1970s Manila—a privileged, carefree existence—until the secret behind his mother's tragic death is accidentally revealed, turning his world upside down. His life takes a series of unexpected turns—first in England, where he falls in love with the luminous Clara, and later in Sri Lanka, where he returns during a brief lull in the country's brutal ethnic war.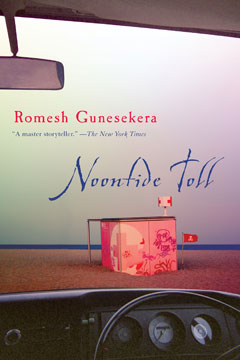 This collection of interconnected short stories centers around Vasantha, a driver for hire with an endless supply of self-deprecating wit and folksy wisdom. As he drives through Sri Lanka, carrying aid workers, businessmen, and families and meeting lonely soldiers and eager hoteliers, Vasantha begins to discover the depth of the problems of the past—his own and his country's—and the promise the future might hold. Read this
excerpt
in the
New Yorker. 
Blog section: