12 Books Every Worker in America Should Read for Labor Day
Tuesday, September 1, 2020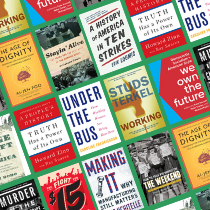 The first Labor Day parade took place in New York City on September 5th, 1882 as a demonstration for worker's rights. Twelve years later, it was signed into a law as a national holiday to celebrate and honor the working class, and to give workers a day off. Since the Industrial Revolution, impoverished working class people have struggled for fair wages, hours, and treatment—with immigrants and Black people often facing the worst conditions. We celebrate Labor Day weekend this year amidst a deadly global pandemic; a growing unapologetic movement against policing and incarceration; and a new frontier in the struggle for workers' rights, as teachers and postal workers organize against the ongoing efforts to dismantle these vital public services. Now more than ever, it is time to reflect on what can be achieved when workers realize their collective power and unite, and how we can get there again today. We're pleased to present this guide to learning more about the history of labor in the United States and the challenges and inequalities, heroes and solutions of the workers' movement. 
*     *     *     *     *     *     *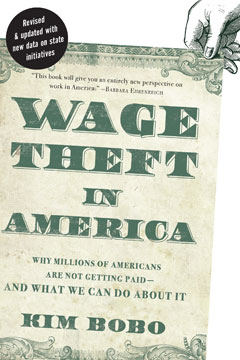 Wage Theft in America: Why Millions of Working Americans Are Not Getting Paid—And What We Can Do About It
By Kim Bobo
In what has been described as "the crime wave no one talks about," billions of dollars' worth of wages are stolen from millions of workers in the United States every year. While the first edition of Wage Theft in America documented the scope of the problem, this new edition adds the latest research on wage theft, tells what activists are now doing to address the crisis, and offers concrete solutions and a road map for putting an end to this insidious practice.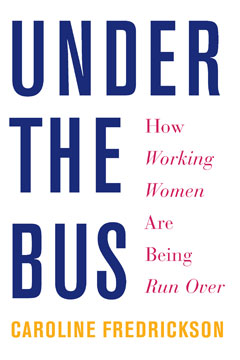 Under the Bus: How Working Women Are Being Run Over 
by Caroline Fredrickson
Under the Bus changes the conversation about women at work to encompass not only those at the top trying to "break the glass ceiling", but those stuck on the floor. Fredrickson shows that our labor laws are based on outdated, misogynistic, and racist assumptions that leave huge sectors of the workforce without a minimum wage or the right to unionize and subject to wage theft, physical and sexual abuse, and pregnancy discrimination.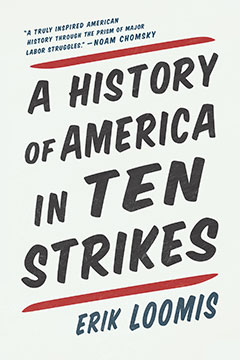 A History of America in Ten Strikes
by Erik Loomis
Labor historian Erik Loomis recounts ten critical workers' strikes in American labor history, and adds an appendix detailing the 150 most important strikes in American history. These labor uprisings do not just reflect the times in which they occurred, but speak directly to the present moment, where American workers are still fighting for basic rights like a livable minimum wage.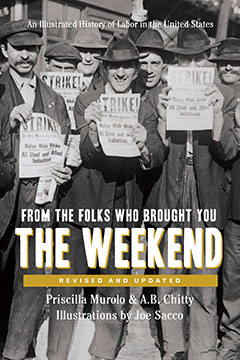 From the Folks Who Brought You the Weekend: An Illustrated History of Labor in the United States
by Priscilla Murolo and A.B. Chitty, illustrated by Joe Sacco
In this fully updated new edition of the book that set the standard for viewing American history through the prism of working people, Priscilla Murolo and A.B. Chitty have added a wealth of fresh analysis of labor's role in the American life. With two completely new chapters, From the Folks Who Brought You the Weekend remains a "comprehensive history of American labor" (The Washington Post).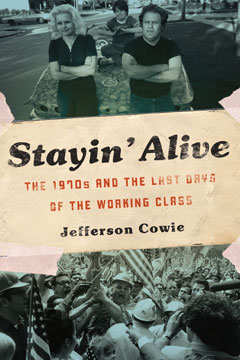 Stayin' Alive: The 1970s and the Last Days of the Working Class
by Jefferson Cowie
A wide-ranging cultural and political history that will forever redefine a misunderstood decade, Stayin' Alive is prizewinning historian Jefferson Cowie's remarkable account of how working-class America hit the rocks in the political and economic upheavals of the 1970s. In this edgy and incisive book, Cowie reveals America's fascinating path from rising incomes and optimism of the New Deal to the widening economic inequalities and dampened expectations of the present.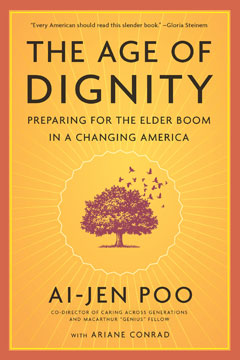 The Age of Dignity: Preparing for the Elder Boom in a Changing America
by Ai-jen Poo
In The Age of Dignity, thought leader and activist Ai-jen Poo offers a wake-up call about the demographic reality that will affect us all—more than 14 percent of our population is now over sixty-five, and by 2030 that ratio will be one in five. Poo has written a profoundly hopeful book, outlining a road map for how we can become a more caring nation, providing solutions for fixing our fraying safety net, while also increasing opportunities for women, immigrants, and the unemployed in our workforce.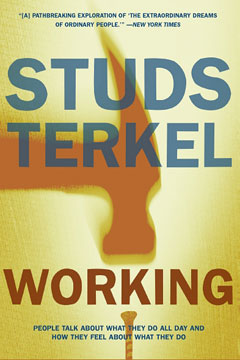 Working: People Talk About What They Do All Day and How They Feel About What They Do 
by Studs Terkel
Perhaps Studs Terkel's best-known book, Working is a compelling, fascinating look at jobs and the people who do them. Consisting of over one hundred interviews conducted with everyone from gravediggers to studio heads, this book provides a timeless snapshot of people's feelings about their working lives, as well as a relevant and lasting look at how work fits into American life.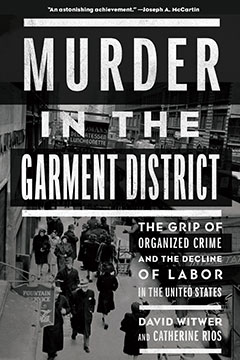 Murder in the Garment District: The Grip of Organized Crime and the Decline of Labor in the United States
by David Witwer and Catherine Rios
In 1949, in New York City's crowded Garment District, a union organizer named William Lurye was stabbed to death by a mob assassin. Through the lens of this murder case, prize-winning authors David Witwer and Catherine Rios explore American labor history at its critical turning point, telling a thrilling account of racketeering and corruption while also explaining the current troubled state of unions in America.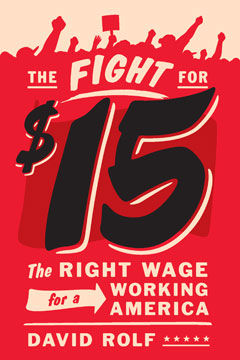 The Fight for Fifteen: The Right Wage for a Working America
by David Rolf
Combining history, economics, and commonsense political wisdom, The Fight for Fifteen makes a deeply informed case for a national $15/hour minimum wage as the only practical solution to reversing America's decades-long slide toward becoming a low-wage nation. Offering concrete tools, ideas, and inspiration for anyone interested in real change, David Rolf provides a blueprint for a different and hopeful American future.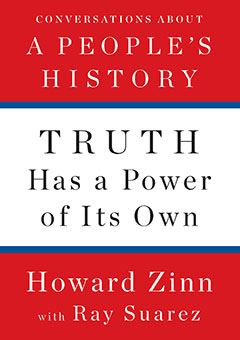 Truth Has a Power of Its Own: Conversations About A People's History
by Howard Zinn and Ray Suarez
Truth Has a Power of Its Own is an engrossing collection of never-before-published conversations with Howard Zinn, conducted by the distinguished broadcast journalist Ray Suarez in 2007, that covers the course of American history from Columbus to the War on Terror from the perspective of ordinary people—including slaves, workers, immigrants, women, and Native Americans.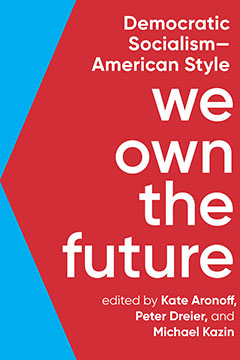 We Own the Future: Democratic Socialism—American Style
edited by Kate Aronoff, Peter Dreier, and Michael Kazin
This timely, thought-provoking collection includes a crash course in the history and practice of democratic socialism, a vivid picture of what democratic socialism in America might look like in practice, and compelling proposals for how to get there from the age of Trump and beyond. With contributions from some of the nation's leading political activists and analysts, We Own the Future articulates a clear and uncompromising view from the left—a perfectly timed book that will appeal to a wide audience hungry for change.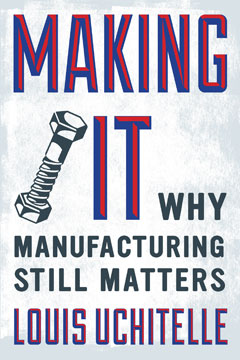 Making It: Why Manufacturing Still Matters
by Louis Uchitelle
Reporting from places where things were and sometimes still are "Made in the USA," longtime New York Times economics correspondent Louis Uchitelle argues that the government has a crucial role to play in making domestic manufacturing possible. Combining brilliant reportage with an incisive economic and political argument, Making It tells the overlooked story of manufacturing's still-vital role in the United States and how it might expand.
Blog section: