11 Books to Understand the 2020 Presidential Election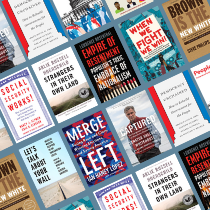 The 2020 presidential election is rapidly approaching, and it holds the potential for a monumental reckoning of American democracy. Protests persist across the country in an effort to defund the police and dismantle systemic racism, the COVID-19 pandemic has been raging in the U.S. longer than in any other affluent nation, the census timeline has been cut short and seeds of doubt have been planted by President Trump about the integrity of voting by mail. As the Democratic and Republication National Conventions get underway, there is a deep sense of unease among many Americans about the future of U.S. democracy, but never has it been so essential to exercise the franchise. The following reading list is curated to help voters understand American democracy and the systems of inequality within it, so you can arrive at the polls (or the post office) aware of what's at stake and ready to cast your ballot for a better future.
*     *     *     *     *     *     *     *     *     *
Captured: The Corporate Infiltration of American Democracy
By Senator Sheldon Whitehouse and Melanie Wachtell Stinnett
In his widely praised book Captured, U.S. senator and former federal prosecutor Sheldon Whitehouse describes how corporations buy influence over our government— not only over representatives and senators, but over the very regulators directly responsible for enforcing the laws under which these corporations operate, and over the judges and prosecutors who are supposed to be vigilant about protecting the public interest. The paperback edition features a new preface by the author that reveals how corporate influence has taken advantage of Donald Trump's presidency to advance its agenda—and what we can do about it.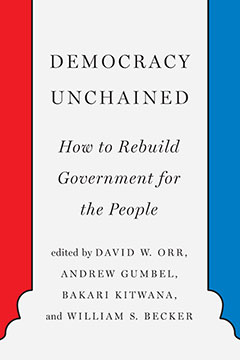 Democracy Unchained: How to Rebuild Government for the People
Edited by David W. Orr, Andrew Gumbel, Bakari Kitwana, and William S. Becker
Democracy Unchained is about making American democracy work to solve problems that have long impaired our system of governance. The book is the collective work of thirty of the most perceptive writers, practitioners, scientists, educators, and journalists writing today, who are committed to moving the political conversation from the present anger and angst to the positive and constructive change necessary to achieve the full promise of a durable democracy that works for everyone and protects our common future.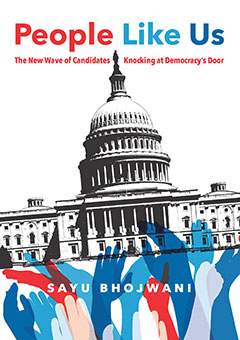 People Like Us: The New Wave of Candidates Knocking at Democracy's Door
By Sayu Bhojwani
In People Like Us, political scientist Sayu Bhojwani shares the stories of a diverse and persevering range of local and state politicians from across the country who are challenging the status quo, winning against all odds, and leaving a path for others to follow in their wake. Offering forward-thinking solutions to barriers designed to keep rich, white men in power, Bhojwani has created an essential guide for the burgeoning democracy that has been a long time in the making: inclusive, multiracial, and unstoppable.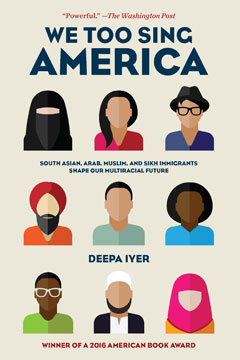 We Too Sing America: South Asian, Arab, Muslim, and Sikh Immigrants Shape Our Multiracial Future
By Deepa Iyer
In the American Book Award–winning We Too Sing America, nationally renowned activist Deepa Iyer asks whether hate crimes should be considered domestic terrorism and explores the role of the state in perpetuating racism through detentions, national registration programs, police profiling, and constant surveillance. Reframing the discussion of race in America, she "reaches into the complexities of the many cultures that make up South Asia" (Publishers Weekly) and provides ideas from the front lines of post-9/11 America.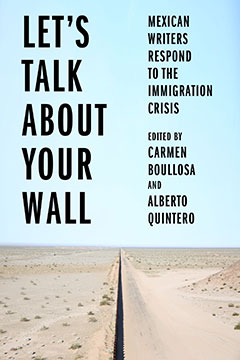 Let's Talk About Your Wall: Mexican Writers Respond to the Immigration Crisis
By Carmen Boullosa and Alberto Quintero
Celebrated novelist Carmen Boullosa (author of Texas and Before) and Alberto Quintero use Trump's wall as a starting point to discuss important questions—including the history of U.S.-Mexican relations, and questions of sovereignty, citizenship, and borders—in this collection of essays, translated to English for the first time. Drawing on writing by journalists, novelists, and documentary-makers who are Mexican or based in Mexico, this book is an essential resource for anyone seeking to form a well-grounded opinion on one of the central issues of our day.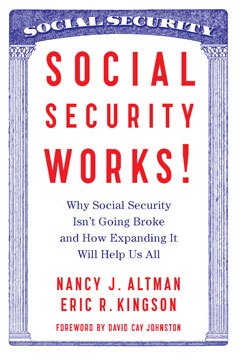 Social Security Works!: Why Social Security Isn't Going Broke and How Expanding It Will Help Us All
By Nancy J. Altman and Eric R. Kingson
At a time when growing numbers of Americans are seeing beyond the false choice between financial security for working people and financial security for the federal government, this book eloquently makes the case that universal programs that benefit all Americans make our country stronger and our lives more secure. This acclaimed original will be reissued in Spring of 2021, with updated material to suit our present moment.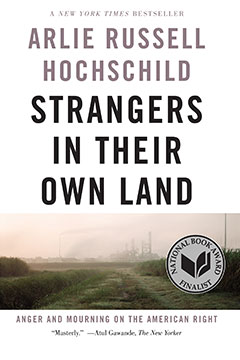 Strangers in Their Own Land: Anger and Mourning on the American Right
By Arlie Russell Hochschild
When Donald Trump won the 2016 presidential election, a bewildered nation turned to Strangers in Their Own Land to understand what Trump voters were thinking when they cast their ballots. Arlie Hochschild, one of the most influential sociologists of her generation, had spent the preceding five years immersed in the community around Lake Charles, Louisiana, a Tea Party stronghold. The result is this thoughtful and compelling analysis of the motivations and divides within the republican party.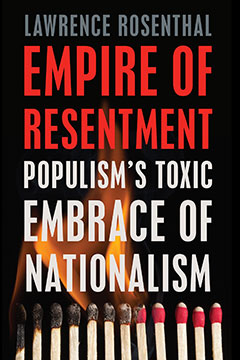 Empire of Resentment: Populism's Toxic Embrace of Nationalism
By Lawrence Rosenthal
In Empire of Resentment, Lawrence Rosenthal, the founder of UC Berkeley's Center for Right-Wing Studies, paints a vivid sociological, political, and psychological picture of the global transformation of right-wing populism. This movement, which is now in power in at least a dozen countries, has given life to long marginalized threats like white supremacy. The future of democratic politics, Rosenthal explains, depends on whether the liberal and left parties have the political capacity to mobilize with a progressive agenda of their own.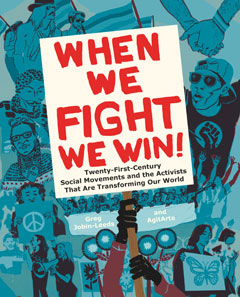 When We Fight, We Win!: Twenty-First-Century Social Movements and the Activists That Are Transforming Our World
By Greg Jobin-Leeds and AgitArte
Same-sex marriage, #BlackLivesMatter, the DREAM Act, the People's Climate March, End the New Jim Crow, Occupy Wall Street, the fight for a $15 minimum wage—these are just a few of the remarkable movements that have blossomed in the past decade, a most fertile and productive era of activism. In this visually rich and deeply inspiring book, the leaders and activists of these and other movements distill their wisdom, sharing lessons of what makes—and what hinders—transformative social change.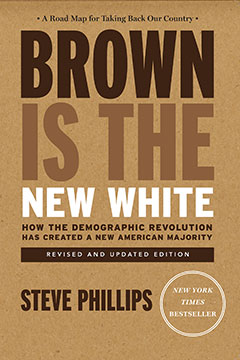 Brown Is the New White: How the Demographic Revolution Has Created a New American Majority
By Steve Phillips
When it first appeared in the lead-up to the 2016 election, Brown Is the New White helped spark a national discussion of race and electoral politics and the often-misdirected spending priorities of the Democratic Party. Completely revised and updated to address the aftermath of the 2016 election, this first paperback edition of Brown Is the New White doubles down on its original insights. Attacking the "myth of the white swing voter" head-on, Steve Phillips closely examines 2016 election results, ultimately arguing that hope for a more progressive political future lies with cultivating America's growing, diverse majority.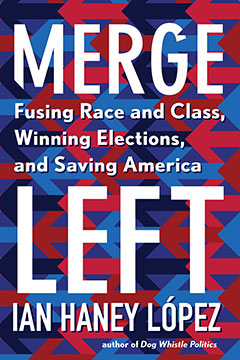 Merge Left: Fusing Race and Class, Winning Elections, and Saving America
By Ian Haney López
From the acclaimed author of Dog Whistle Politics comes an essential road map to neutralizing the role of racism as a divide-and-conquer political weapon and to building a broad multiracial progressive future. A work of deep research, nuanced argument, and urgent insight, Merge Left is an indispensable tool for the upcoming political season and in the larger fight to build racial justice and shared economic prosperity for all of us.
Blog section: