10 Books by Black Women to Read This Women's History Month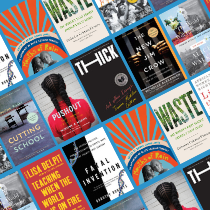 Black women have been at the forefront of movements for justice and liberation for centuries—though their histories and voices have often been overlooked. As we continue to reflect on the lessons of this Women's History Month, we're presenting this list of landmark reading by Black women.
Designed for activists, educators, students, and anyone looking to learn how inequality and injustice is woven tightly into American culture, these groundbreaking voices inspire transformation.
*     *     *     *     *     *     *     *     *     *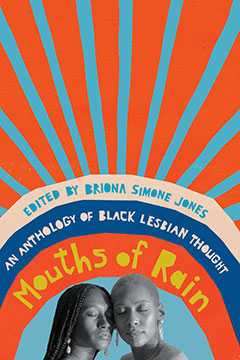 Mouths of Rain: An Anthology of Black Lesbian Thought
Edited by Briona Simone Jones
A sister anthology to Beverly Guy-Sheftall's iconic Words of Fire, Mouths of Rain addresses pervasive issues such as misogynoir and anti-blackness while also attending to love, romance, "coming-out," and the erotic. In this collection, Briona Simone Jones traces the contributions made by Black lesbian writers to feminist theory and activism, providing an intergenerational conversation of poems, songs, speeches, essays, and more. Contributions from Audre Lorde, Ma Rainey, Lucille Bogan, Cheryl Clarke, Barbara Smith, Mecca Jamilah Sullivan, Kai Davis, and more.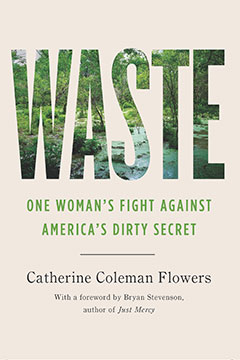 Waste: One Woman's Fight Against America's Dirty Secret
by Catherine Flowers
In this powerful book named one of Smithsonian magazine's Ten Best Science Books of 2020, Catherine Coleman Flowers reveals one of America's dirty secrets, the theft of basic sanitation. Waste is both a story about Flowers' evolution from country girl to activist and a call to action against the systemic class, racial, and geographical prejudice that create Third World conditions in some parts of the United States.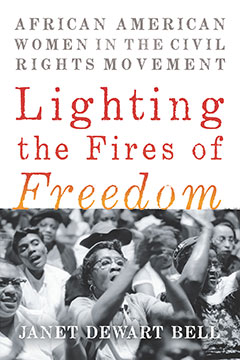 Lighting the Fires of Freedom: African-American Women in the Civil Rights Movement
by Janet Dewart Bell
In Lighting the Fires of Freedom, the stories of Myrlie Evers, Gloria Richardson, Kathleen Cleaver, Gay McDougall, Diane Nash, Judy Richardson, Aileen Hernandez, Leah Chase, and Dr. June Jackson Christmas are woven together to create a much-overdo testimony to the un-recognized female activists of the Civil Rights Movement. Janet Dewart Bell shines a light on these women's struggles and achievements that resulted in profound social change.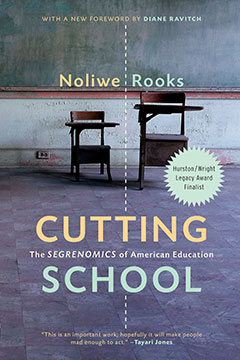 Cutting School: The Segrenomics of American Education
by Noliwe Rooks
In a cri de coeur for all of us to resist educational apartheid, Noliwe Rooks argues that our nation's failure to provide a high-quality education to all children has become a profitable business. At a time when school segregation is at levels not seen since the mid-twentieth century, Cutting School traces the financing of segregated education in America, from Reconstruction to the school-to-prison pipeline.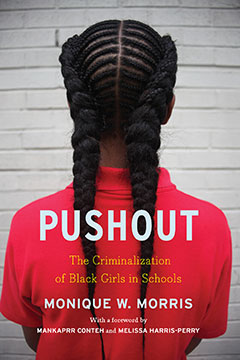 Pushout: The Criminalization of Black Girls in Schools
by Monique W. Morris
In this powerful indictment, Monique W. Morris chronicles the experiences of Black girls across the country whose futures are left unsafe and unstable after being criminalized, degraded, and persecuted by the very institutions put in place to help them flourish. At a time when they are the fastest growing population in the juvenile system, Pushout is a call to action against the policies, practices, and cultural illiteracy used against Black girls.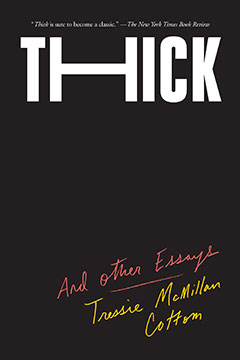 Thick: And Other Essays
by Tressie McMillan Cottom
Tressie McMillan Cottom blends the personal with the political in this collection of eight bold, powerful, and incisive essays. As an investigation and exposure of the inequlity rooted into everything from Saturday Night Live, LinkedIn, and BBQ Becky to sexual violence, infant mortality, and Trump rallies, Thick mines for meaning in places many people miss.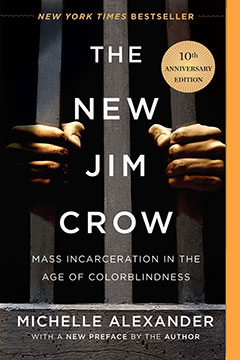 The New Jim Crow: Mass Incarceration in the Age of Colorblindness
by Michelle Alexander
In this landmark book, Michelle Alexander argues that the racial caste system in America never ended–it was simply redesigned into today's criminal justice system. It's publication in 2010 has spawned a whole generation of criminal justice reform activists and continues to be read in classrooms across the country. The tenth anniversary edition includes an updated preface by author Michelle Alexander that looks back on the Book's impact over the last decade.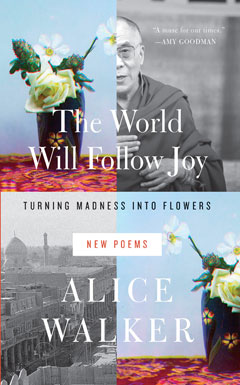 The World Will Follow Joy: Turning Madness into Flowers
by Alice Walker
"Poetry is leading us," writes Alice Walker in this luminous collection, a bestseller in hardcover. The beloved writer offers sixty poems to inspire and incite. Penetrating and sensitive, playful and wise, these intensely intimate poems establish a personal connection of rare immediacy between poet and reader, illustrating the very qualities that have won her a devoted following and continue to draw new readers to her writing.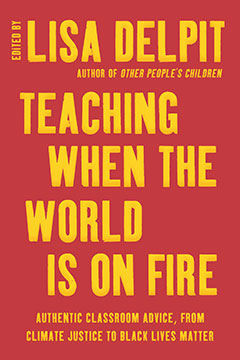 Teaching When the World is On Fire: Authentic Classroom Advice, From Climate Justice to Black Lives Matter
Edited by Lisa Delpit
In this inspiring collection, Lisa Delpit gathers all-star advice on engaging students around today's toughest issues—from understanding Black Lives Matter, to processing news coverage of sexual assault, to combating climate change. This energizing volume speaks to our contentious world and the necessary conversations we all must have about it.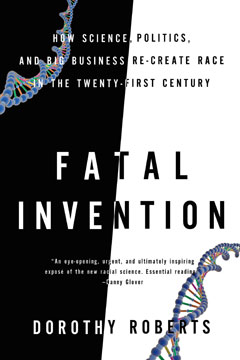 Fatal Invention: How Science, Politics, and Big Business Re-create Race in the Twenty-First Century
by Dorothy Roberts
In this assessment of race and bioethics, Dorothy Roberts examines how the myth of the biological concept of race reproduces inequality. Fatal Invention argues racial science such as commercial genetic testing, race-specific drugs, and even facial recognition technologies, threaten to re-solidify the fiction of eugenics.
Blog section: