Practical Radicals Discussion Guide
Tuesday, November 7, 2023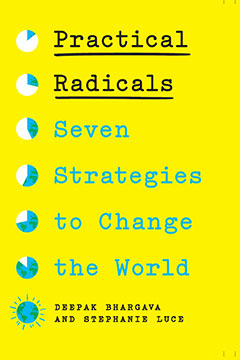 How do underdogs, facing far stronger opponents, sometimes win? In the tradition of Saul Alinsky's
Rules for Radicals
and Sun Tzu's
The Art of War
, Deepak Bhargava and Stephanie Luce's
Practical Radicals: Seven Strategies to Change the World
offers winning strategies, history, and theory for a new generation of activists. Based on interviews with leading organizers and case studies,
Practical Radicals
incorporates stories of organizations and movements that have won, including Make the Road NY, the St. Paul Federation of Educators, the welfare rights movement, the Working Families Party, New Georgia Project, Occupy Wall Street, 350.org, the Fight for 15, and Gay Men's Health Crisis. This discussion guide is designed to help facilitate conversation and deeper reflection with students, study groups, book clubs, organizers, and other readers.
You can read the guide below or download a free copy.
Blog section: