Slaves for Peanuts by Jori Lewis wins 2023 James Beard Book Award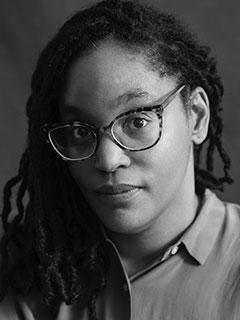 The New Press is thrilled that
Slaves for Peanuts: A Story of Conquest, Liberation, and a Crop That Changed History
by Jori Lewis was named a
2023 James Beard Foundation Book Award Winner
for Reference, History, and Scholarship. The James Beard Foundation Book Awards honor the nation's top food authors and journalists, and supports the program's mission to "
celebrate and inspire the communities of independent restaurant and food media industries
." The Reference, History, and Scholarship category includes manuals, guides, encyclopedias, and nonfiction books that present research related to food or foodways. When announcing this year's winners,
Claire Reichenbach, CEO of the James Beard Foundation, said
, "Similar to the uniting power of food, these winners have connected and captivated us through their words across history, people, and place."  
Americans consume over 1.5 billion pounds of peanut products every year. But few of us know the peanut's tumultuous history, or its intimate connection to slavery and freedom. In 2018, journalist Jori Lewis was awarded the prestigious Whiting Grant for Creative Nonfiction to investigate the entanglements of slavery and food that developed into a book.
Slaves for Peanuts
deftly weaves together the natural and human history of a crop that transformed the lives of millions. In the book, Lewis reveals how demand for peanut oil in Europe ensured that slavery in Africa would persist well into the twentieth century, long after the European powers had officially banned it in the territories they controlled.  
In an interview with
Civil Eats
, Jori Lewis traced the link between colonial expansion and the history of the peanut: 
"The peanut [which originated in Bolivia] had been grown in West Africa for hundreds of years—though not on any grand scale. Our best guess is that Portuguese explorers and merchants brought it there. And the Portuguese were already exploring [and extracting resources from] Senegal in the mid-15th century. I spent a lot of time trying to trace how the peanut might have moved, from either the Caribbean or from Brazil to Cabo Verde or to Spain and then down to what's now Guinea-Bissau. The historical records are difficult to pin down because there was a plant that grew in a similar way called the bambara groundnut. And the peanut in various West African languages sometimes had similar names." 
"It is an honor to celebrate such an inspiring group of storytellers, whose work will continue to impact us far beyond today," Reichenbach, CEO of the James Beard Foundation, said of the Beard Award winners. "Thank you for continuing to spotlight the significance of the restaurant industry and food culture in our daily lives through your phenomenal work." 
Blog section: