The New Press Congratulates Marjoleine Kars on the 2021 Cundill History Prize
Thursday, December 2, 2021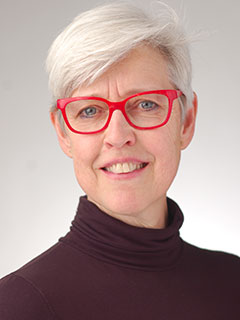 The New Press is delighted that Marjoleine Kars has been awarded this year's Cundill History Prize and congratulates her on this outstanding achievement. This great honor recognizes and rewards the best history writing in English from anywhere in the world. The New Press is proud to be the publisher of Blood on the River: A Chronicle of Mutiny and Freedom on the Wild Coast, in which the Cundill Prize Committee say that "Kars vividly conveys the pain and violence of enslavement, and illuminates the challenges of undertaking an effort to overthrow a slaveholding regime." Blood on the River was also the winner of this year's Frederick Douglass Book Prize and was named by NPR as one of the best books of 2020.
"It's so gratifying to see Blood on the River earn this well-deserved honor," said New Press director of editorial programs (and Kars' editor) Marc Favreau. "This book is that rarest of historical narratives.  Working from a little known archive, Marjoleine has breathed life into long-forgotten events, exploring not only the fullness of a historical moment on its own terms, but also its immense and complicated relevance to our present day. A book about slavery's long and complicated past, Blood on the River is also a book about freedom, seen through the eyes, words, and actions of a set of unforgettable historical actors."
Kars drew upon hundreds of interrogation transcripts burried in Dutch archives to reconstruct an extraordinarily rich day-by-day account of the Berbice slave uprising, which began in February 1763 and continued for an entire year. The rebellion nearly changed the face of the Americas. Blood on the River provides a rare in-depth look at the political vision of enslaved people at the dawn of the Age of Revolution.
Award juror Jennifer L. Morgan said, "This story has, for so long, gone relatively unexamined. Kars' skills as a researcher and a writer reposition the lives of these freedom fighters at the heart of our understanding of the Atlantic World."
Blog section: