New Partnership with Bookshop.org to Support Independent Bookstores
Wednesday, April 15, 2020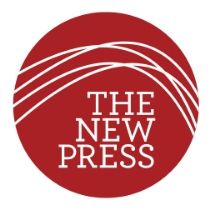 The New Press is proud to announce our partnership with Bookshop.org, a new online platform with a mission to help support brick and mortar independent bookstores across the country. Launched earlier this year, Bookshop offers socially conscious consumers an alternative to large e-retailers and provides indie bookstores with a user-friendly online retail presence. Bookshop gives a percentage of sales back to participating independent bookstores in a number of ways, a lifeline for many bookstores at this moment when physical stores are shuttered. Bookshop also has an affiliate program that gives back to others in the book community—from your favorite literary review, #bookstagrammer, and independent publisher—all while supporting a network of independent bookstores.
To help support this shared mission we have added a "buy" button for Bookshop across every book on our site. You can also visit The New Press shop at Bookshop.org to browse our curated lists and discover your next read.
Bookstores, like many small businesses, have been hit hard by the coronavirus pandemic. While some stores have gotten creative, offering curbside pickup and other options to connect readers with books, many others have closed completely while we shelter in place. Through Bookshop, readers can order books safely from home and still support their neighborhood bookstore, their favorite publishers, and the authors they love.
Blog section: