Inspiring America: Author and Activist Susan Burton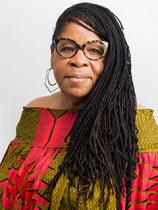 Susan Burton, co-author or Becoming Ms. Burton and founder of A New Way of Life Reentry Project, was named an honoree of NBC News' "Inspiring America: The Inspiration List." "Inspiring America" recognizes ten honorees annually for their efforts to help others. 2023 honorees include Jane Goodall, LeBron James, Yo-Yo Ma, and others.
After a childhood of immense pain, poverty, and abuse in Los Angeles, the tragic loss of her son led Susan Burton into addiction, which in turn led to arrests and incarceration. During the War on Drugs, Burton was arrested and would cycle in and out of prison for more than fifteen years. When, by chance, she finally received treatment, her political awakening began and she became a powerful advocate for change. In 1998 Burton founded
A New Way of Life
, a reentry program for women, which began as a single reentry home that has grown into a holistic program that has helped more than 1,500 formerly incarcerated women find housing, helped more than 400 women reunite with their children, and provided pro bono legal services to more than 3,400 community members with conviction histories.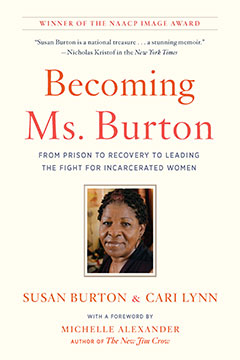 "Day in and day out, Susan is always there, welcoming women returning home from prison, providing them with as much support and guidance as possible, and walking with them into the courthouse. Over and over again. Like Harriet Tubman, who famously helped to build the underground railroad for runaway slaves who yearned to be free and reunite with their loved ones, Susan has committed her life to helping those held captive today make a genuine break for freedom, attempt to rebuild their lives and families, and hopefully begin to heal from the trauma of it all.

 

I don't think I understood the full extent of the trauma experienced by people who churn through America's prisons until I began taking the time to listen to their stories. Research suggests that people rarely change their minds or form a new worldview based on facts or data alone; it is through stories (and the values systems embedded within them) that we come to reinterpret the world and develop empathy and compassion for others. Susan Burton's life story—filled with trauma, struggle, and true heroism—is precisely the kind of story that has the potential to change the way we view our world. It is impossible to read her story and not feel challenged to reconsider basic assumptions about our criminal injustice system, as well as the conscious and subconscious beliefs we hold about the living, breathing human beings we, as a nation, have condemned and discarded. In today's political environment we are constantly encouraged—through the media, politicians, and government bureaucracies—to view certain groups of people defined by race and class as undeserving of care and concern, especially the drug addicts, criminals, and so-called illegals who are trapped in prisons, detention centers, and ghettos across the United States."
For "
Inspiring America
," Susan Burton sat down with the
Today Show
's Savannah Guthrie to talk about her work and tell her story.
Blog section: