Block Florida's Stop W.O.K.E. Act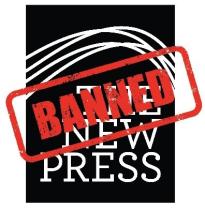 For more than thirty years, The New Press has published books that facilitate social change, enrich public discourse, and defend democratic values. The New Press has now joined other First Amendment advocates in urging the 11th Circuit Court of Appeals to uphold a block on Florida's controversial Stop W.O.K.E. Act by filing an amicus brief with court. 
From a story in Publishers Weekly announcing the brief:
"This statute—which prohibits Florida professors in state colleges from endorsing an enumerated list of viewpoints, including those recognizing the existence of systemic racial inequality—has chilled the distribution of The New Press's books on Florida campuses," the brief reveals, noting that many New Press titles "espouse viewpoints prohibited by the law," in particular, books involving race relations and criminal justice reform. "A significant portion of the New Press's book sales occur at colleges: when a professor assigns a book for discussion, a bookstore attendant upon the college will order a relevant quantity of the book to be available for student purchase. Since the passing of the Act, when a professor has felt compelled not to assign or recommend a New Press book for reading, such sales have ended."
To learn more about the filing, read the full story in Publishers Weekly.
Blog section: