The New Press Remembers John Prine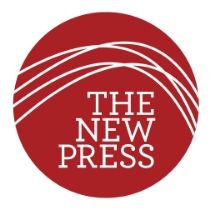 The New Press joins the world in mourning singer songwriter John Prine, who died last week of the coronavirus. 
 
Although Prine's parents were both from Paradise, in Muhlenberg County in western Kentucky, and he identified with his family's southern roots, Prine himself was a Chicagoan, born and raised in Maywood in the Chicago suburbs.  It was in Chicago that Prine first came to Studs Terkel's attention. He appeared on Studs' eponymous radio show three times in the early 1970s, when Studs was at the peak of his career as a radio host.
Terkel and Prine were a great pairing and their radio interviews -- really conversations -- about politics, the South, fairness, decency, and, of course, music, are by turns interesting, thought-provoking, and, fifty years on, following Prine's death, also bittersweet. They offer the rare chance to hear Studs, the consummate interviewer, talking to John Prine at the very start of his career, when he was still in his early 20s, but was already making a name for himself with classics like "Sam Stone," "Hello in There," "Angel from Montgomery," and "Paradise."  All classics people will be singing and listening to for generations to come.
 
Have a listen.
Blog section: