The New Press Remembers Allon Schoener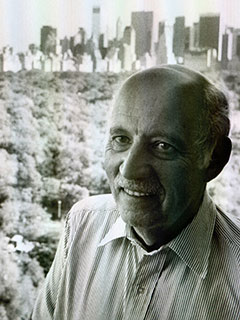 ALLON SCHOENER
January 1, 1926–April 8, 2021
The New Press mourns the death of Allon Schoener, curator of the 1969 "Harlem on My Mind" exhibition at the Metropolitan Museum of Art that blew up the cultural and arts scene in New York—and changed the American museum world forever.
 
The New Press is proud to have republished the companion book to the "Harlem on My Mind" exhibition in 1995—and then to have reissued it once more in 2007. Schoener's introduction to the 1995 edition described the momentous exhibition, and the museum world in the late 1960s, this way: "The Metropolitan was the first American art museum to schedule a major exhibition devoted to the accomplishments of the living people of a non-Anglo, so-called minority culture. That alone was enough to provoke vociferous reactions from traditional supporters of elitist cultural institutions—an elite that would have preferred to see the museum remain a dusty warehouse where only the cognoscenti could observe and contemplate great works of art."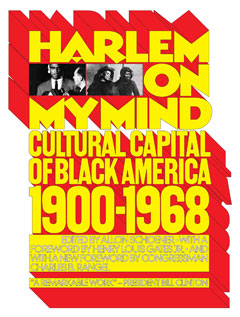 It was, as Allon later wrote, quoting an Upper West Side neighborhood paper, a case of "Good Show, Bad Scene." The layer upon layer of the front matter of the 2007 edition of Harlem on My Mind hints at the enormously complicated story of the controversial exhibition: it includes a foreword to the 2007 edition by Harlem Congressman Charles Rangel; a foreword to the 1995 edition by Henry Louis Gates Jr.; Allon Schoener's introduction to the 1995 edition; then-head of the Metropolitan Museum of Art Thomas Hoving's preface to the 1969 edition; an introduction by Candace Van Ellison—a seventeen-year-old Black student at Theodore Roosevelt High School in the Bronx—to the 1969 edition; and Allon Schoener's own preface to the original 1969 edition. Whew.
 
Allon's hope for the original Harlem on My Mind book/exhibition catalog, published by Random House, was for it to be accessible to as many people as possible; he'd arranged for the Met to buy 40,000 paperback copies to be sold as the exhibition catalog at a retail price of $1.95, which he described as "an unbelievable price for a 256-page paperback book. The hardcover book sold for $12.95." Unfortunately, following the enormous controversy over the exhibition—which included picketing in front of the Met by protestors who objected to the absence of works by Black artists—the Met stuck thousands of copies of Harlem on My Mind in its basement, and would eventually quietly distribute them through Black organizations. Needless to say, Allon was very pleased when The New Press agreed to work with him and to bring the book back into print, twenty-six years after the explosive exhibition.
 
Allon was brilliant, garrulous, thoughtful, and radical—and always great company. After moving to Los Angeles in 2010, he immersed himself in the cultural life of Los Angeles, having been relieved to discover that there was a cultural life in L.A. His emails and blog posts were always a treat, from offering book ideas to—after reading Arlie Russell Hochschild's Strangers in Their Own Land—musing about the country's class bubbles; and from describing the richness of "LA LA" to having discovered the unexpected pleasures of Los Angeles architecture (and weather). Unsurprisingly, he remained deeply engaged with culture, with politics, and with progressive causes. Along with everything else, Allon was indefatigable. He will be greatly missed.
Read the obituary in the New York Times.
Blog section: