Holiday Reading List
Tuesday, December 24, 2019
The holiday season is book season. Maybe it is the winter weather, but the holidays are a good time to get cozy and read. With that endeavor in mind, we're sharing a reading list of excerpts from a handful of the wonderful titles we've published in 2019. From the inequality of dental care to the history of cognac, the origins of the Second Amendment to the gripping story of an elderly slave's daring escape from a plantation in Martinique, fiction to nonfiction, a wide-range of books to dip into.
•  •  •  •  •  •
Thick: And Other Essays
By Tressie McMillan Cottam
Named one of the Ten Best Essay Collections of the Decade by Literary Hub, one of the Must-Read Books of 2019 by TIME magazine, and a finalist for the 2019 National Book Award. Thick is a bold and genre-busting collection that investigates everything from Saturday Night Live, LinkedIn, and BBQ Becky to sexual violence, infant mortality, and Trump rallies.
Zora, Medium's publication for, by, and about women of color, published "The Poor Can't Afford Not to Wear Nice Clothes," an excerpt from Thick that examines why we buy status symbols and what it means for the disadvantaged.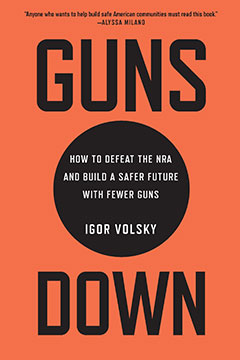 Guns Down: How To Defeat the NRA and Build a Safe Future with Fewer Guns
By Igor Volsky
Ninety-six people die from guns in America every single day. Twelve thousand Americans are murdered each year. In 2019, as of December 1st, there were 385 mass shootings. With a uniquely inspiring and visionary approach, Guns Down offers a coherent, long-term strategy made up of achievable and concrete steps to reduce gun violence. In an excerpt published in The Daily Beast, Volsky expounds upon the origins and legacy of the Second Amendment.
The End of Ice: Bearing Witness and Finding Meaning in the Path of Climate Disruption
By Dahr Jamail
An essential chronicle from a veteran journalist that reflects upon the rapidly changing state of our planet, traversing from the heights of Denali to the windswept islands of the Bering Sea, from the Great Barrier Reef to Florida's flooding coastline. In "In Facing Mass Extinction, We Must Allow Ourselves to Grieve," a personal and heartbreaking excer published in Truthout, Jamail writes about making peace our own mortality and the inevitability of climate destruction.
Black Moses: A Novel
By Alain Mabanckou, translated by Helen Stevenson 
Winner of the 2018 Hurston/Wright Legacy Award, Black Moses is a coming-of-age orphan story set in 1970s Congo that follows Tokumisa Nzambe po Mose yamoyindo abotami namboka ya Bakoko—his name means "Let us thank God, the black Moses is born on the lands of the ancestors," but most people just call him Moses. This excerpt from the beginning of the novel published in Lit Hub offers a glimpse of Moses's life in the orphanage.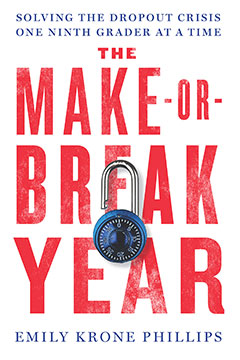 The Make-or-Break Year: Solving the Dropout Crisis One Ninth Grader at a Time
By Emily Krone Phillips
The book, and this piece published in The 74, recounts the largely untold story of how a simple idea—that reorganizing schools to get students through the treacherous transitions of freshman year greatly increases the odds of those students graduating—changed the course of two Chicago high schools, an entire school system, and thousands of lives.
When We Were Arabs: A Jewish Family's Forgotten History
By Massoud Hayoun
This stunning debut showcases the gorgeous prose of the Eppy Award–winning writer Massoud Hayoun, bringing the worlds of his grandparents alive, vividly shattering our contemporary understanding of what makes an Arab, what makes a Jew, and how we draw the lines over which we do battle. In this excerpt published in Pacific Standard, Hayoun reflects upon his heritage, his grandparents, and film.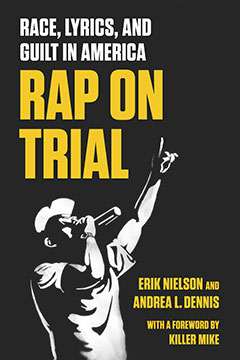 Rap on Trial: Race, Lyrics, and Guilt in America
By Erik Nielson and Andrea L. Dennis, with a foreword by Killer Mike
A groundbreaking exposé about the alarming use of rap lyrics as criminal evidence to convict and incarcerate young men of color. A piece from the book in the Boston Review looks at the case of McKinley Phipps, better known as the rapper Mac, and at why rap as an art form is singled out.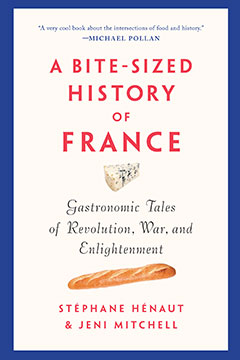 A Bite-Sized History of France: Gastronomic Tales of Revolution, War, and Enlightenment
By Stéphane Hénaut and Jeni Mitchell
This newly published paperback recounts the history of France through a series of vignettes that traverse the country's famous cities and unexplored regions. The delve into the facts and legends of the most popular French foods and wines. This piece from The Coil, a Medium publication, tells the story of cognac, from Napoleon to the present.
Migrating to Prison: America's Obsession with Locking Up Immigrants
César Cuauhtémoc García Hernández 
An in-depth look at the immigration prison system that examines the system's origins, how it currently operates, and why. In this excerpt from Borderless Magazine, Hernández looks back at how the United States built the world's largest immigration detention system.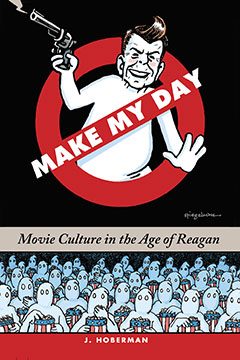 Make My Day: Movie Culture in the Age of Reagan
By J. Hoberman 
Acclaimed media critic J. Hoberman's masterful and majestic exploration of the Reagan years as seen through the unforgettable movies of the era. In this excerpt published in Longreads, Hoberman writes about the films Nashville and Jaws and their relationship to the Watergate scandal.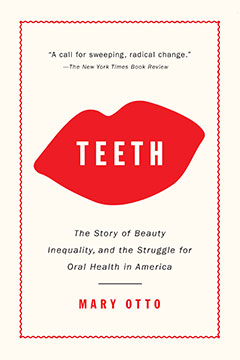 Teeth: The Story of Beauty, Inequality, and the Struggle for Oral Health in America
By Mary Otto
Hailed by the New York Times Book Review as "a call for sweeping, radical change," this newly published paperback by veteran health journalist Mary Otto takes a look inside America's mouth, revealing unsettling truths about the role teeth play in our health and our social mobility. This adaptation from the book published in The Guardian tells the story of a 12-year-old boy who lost his life to an abscessed tooth.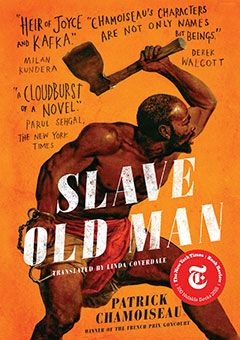 Slave Old Man: A Novel
By Patrick Chamoiseau, translated by Linda Coverdale
Winner of the Best Translated Book Award in Fiction, Slave Old Man is a gripping, profoundly unsettling story of an elderly slave's daring escape from a plantation in Martinique, with his master and a fearsome hound on his heels. In this excerpt published in Lit Hub, the old man makes way through a lush and wild forest with the plantation owner's mastiff in hot pursuit.