2021 Indie Bookstore Gift Guide
Thursday, November 18, 2021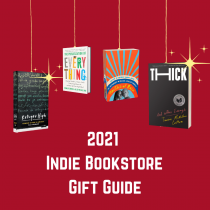 Who knows books better than independent booksellers? No one, if you ask us. This year, we talked with people at some of our most-beloved indie stores to see what titles they'd recommend getting for friends, loved ones, comrades, colleagues and neighbors this holiday season. Enjoy part one of our 2021 Indie Bookstore Gift Guide!
*     *     *     *     *     *     *     *     *     *
Malaprops Bookstore/Cafe, Asheville, NC
Founded in 1982 by Emöke B'Racz, Malaprop's Bookstore/Cafe is Asheville's largest locally owned independent bookstore. They bring books, coffee, authors, and readers together in an environment that nurtures community, diversity, and the joy of reading.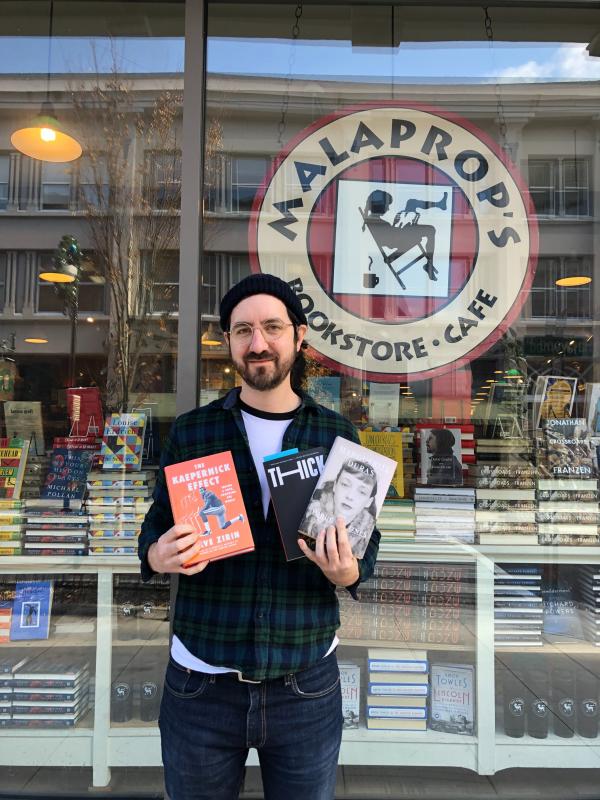 2021 Gift Picks
by Dave Zirin
The Kaepernick Effect is an insightful look into the power of sports and—namely—athletes to inspire and create change. A crucial look into our current fight for social and racial justice.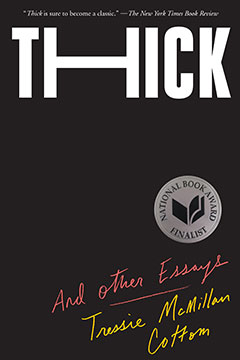 by Tressie McMillan Cottom 
Thick is an incisive and searing look into the heart of American culture, but one that never fails to illuminate or entertain thanks to Tressie McMillan Cottom's singular voice.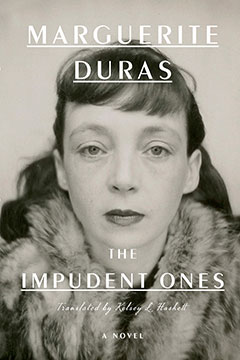 by Marguerite Duras
The Impudent Ones is a fascinating missing piece (for English readers, at least) to Duras's legendary literary career. More than just a curio, The Impudent Ones is an event.
—Justin Souther, Malaprops Bookstore/Cafe
Charis Books & More, Decatur, GA
Charis Books & More is the South's oldest independent feminist bookstore, celebrating radical and independent voices in the heart of the South since 1974. Together with their nonprofit, Charis Circle, they foster sustainable feminist communities, work for social justice, and encourage the expression of diverse and marginalized voices.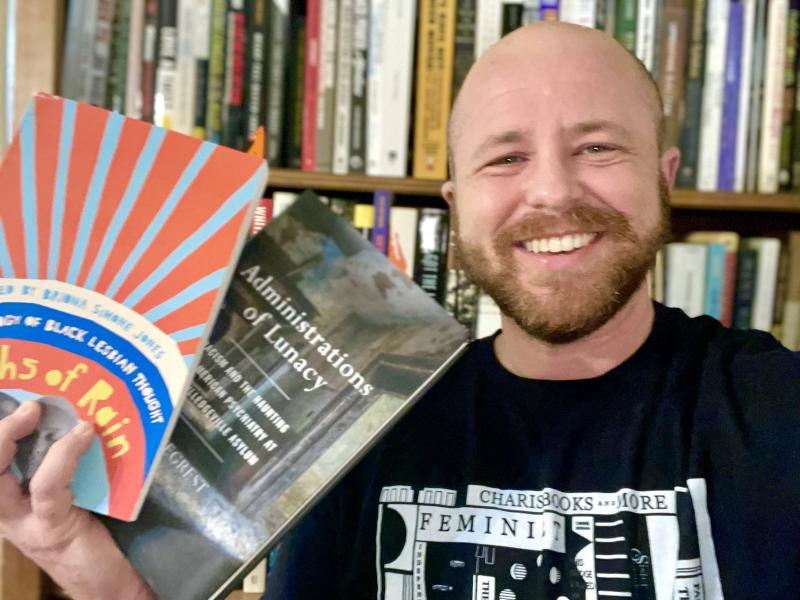 2021 Gift Picks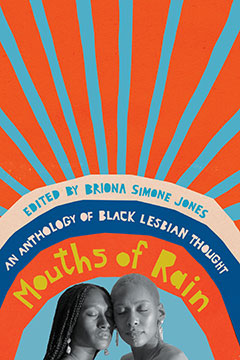 edited by Briona Simone Jones
This anthology is a who's who of beloved community. Many of the writers featured in these pages have considered Charis their home bookstore through the years, so reading these essential pieces is more than a beautiful reaffirmation of the deep intergenerational web of Black lesbian thought and art, it's also an emotional homecoming.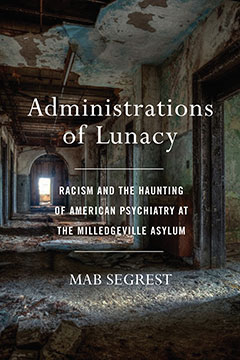 by Mab Segrest
Although Atlanta is more than an hour away from the Milledgeville of which Segrest writes, its infamous asylum looms large over all of Georgia, and indeed the South and America's history. What Segrest accomplishes in this incredible work is not simply an intricately detailed history of the racialized history of psychiatry, it's also a blueprint for how activists might fight to reshape the future in less ableist and white supremacist ways.
—E.R. Anderson, Charis Books & More
The Seminary Co-op Bookstores, Inc. comprises two independent bookstores. Founded in 1961 and located in Chicago's Hyde Park neighborhood, the Seminary Co-op is renowned as an exemplary academic bookstore, attracting customers nationally and internationally. Its inventory reflects the literary and scholarly interests of its membership, many of them with the University of Chicago. 57th Street Books was established in 1983 and caters to the literary interests of the greater South Side community. With a world-class children's department, a deep backlist selection, and an enthusiastic staff, 57th Street Books has established itself as a gem among independent bookstores. Both stores are unique and valued places of discovery, cultural institutions where browsing and conversation are nurtured. In 2019, the Seminary Co-op Bookstores, Inc. became the country's first not-for-profit bookstores whose mission is bookselling.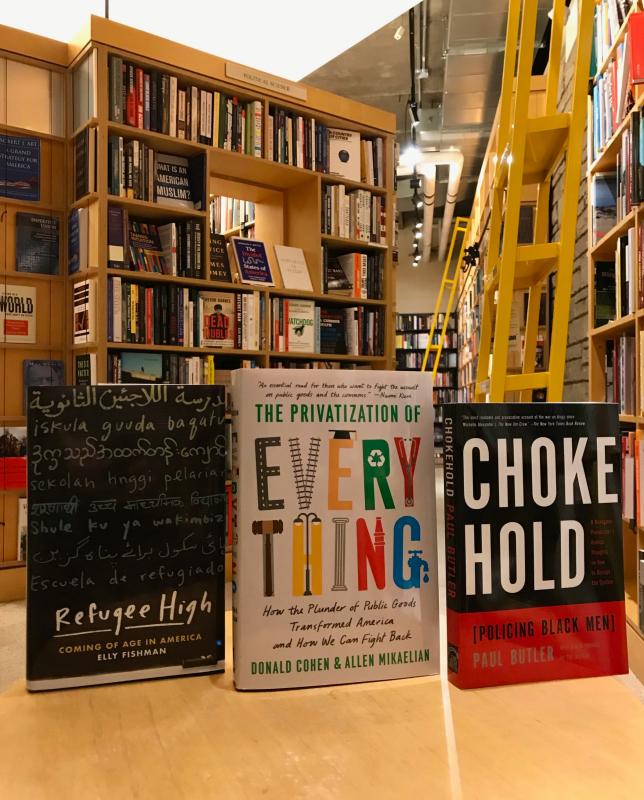 2021 Gift Picks
We've been thrilled to celebrate so many timely and important books from The New Press, from Paul Butler's analysis of racialized policing in Chokehold: Policing Black Men, to Donald Cohen and Allen Mikaelian's inquiry into the fate of public goods in The Privatization of Everything: How the Plunder of Public Goods Transformed America and How We Can Fight Back. Elly Fishman's Refugee High: Coming of Age in America is also one of our favorite titles of 2021. It's been so wonderful supporting this book at various events around Chicago—including at Roger C. Sullivan High School itself.
—Clancey D'Isa, The Seminary Co-Op
Boswell Book Company, Milwaukee, WI
Boswell Book Company offers the Milwakee community new books, secondhand books, bargain books, autographed books, greeting cards, journals, toys and gifts—and lots and lots of events. Owner Daniel Goldin has had one New Press title on his mind in particular this year: Refugee High.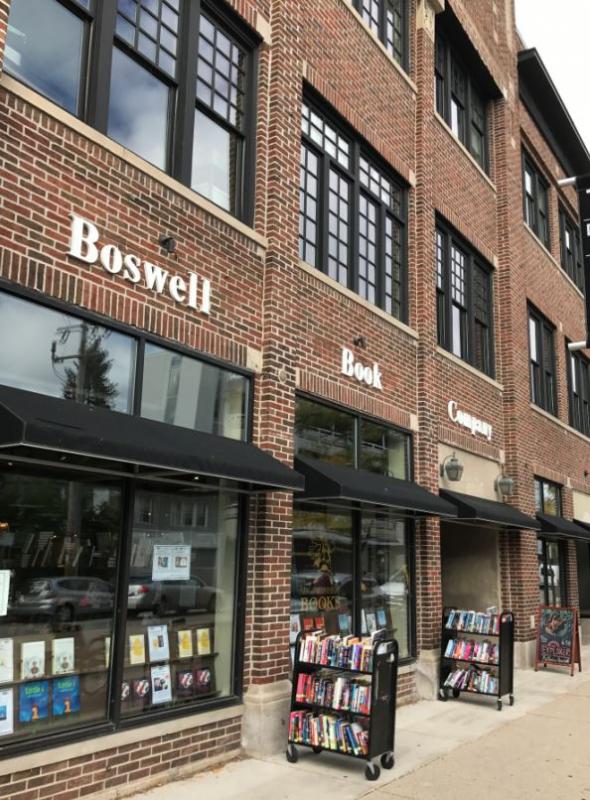 2021 Gift Picks
Chronicling a year in the life of Sullivan High, which has aimed to become the go-to public high school for refugees in the Chicago area, journalist Elly Fishman looks at the highs and lows of teaching kids from thirty-five different countries who speak thirty-eight different languages. As she follows students from Myanmar, Iraq, Syria, Guatemala, and the Democratic Republic of Congo, as well as their school principal and several teachers and administrative staff, Fishman does a great job bringing the players to life and documenting the pressures from families to marry early, gangs to affiliate, and jobs that provide financial security but eat up study time. Some students will succeed while others will struggle, mirroring the program itself, which is under pressure from a reduction of refugees allowed into the country as part of a former president's policies. Refugee High is an enlightening and valuable reading experience.
—Daniel Goldin, Boswell Book Company