Gara LaMarche Elected Chair of New Press Board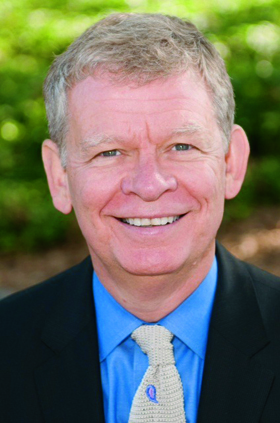 The New Press Board of Directors has elected Gara LaMarche as its new chair. In many ways Gara's work reflects the current stage of this unique public interest publisher—he is both an advocate for smart philanthropy and ending injustice through reform, and is a vocal and influential social justice advocate who brings his deep knowledge and expertise to The New Press.
Currently the president of the Democracy Alliance, the largest network of donors dedicated to building the progressive movement in the United States, Gara previously served as president and CEO of The Atlantic Philanthropies, where he led the foundation's efforts to embrace a social justice framework for grant-making, spearheading the largest-ever grant made by a foundation for an advocacy campaign—over $25 million for comprehensive health care reform in the United States.
A longtime advocate for human rights at home and abroad, Gara has held various positions with the Open Society Foundations, Human Rights Watch, PEN American Center, and the American Civil Liberties Union (ACLU). Gara is a frequent commentator on progressive issues and is the author of numerous articles on human rights and social justice issues, which have appeared in the New York Times, the Washington Post, Financial Times, The Nation, and the American Prospect, among many others. Gara also serves as board chair of StoryCorps, the acclaimed nonprofit whose mission is to record, preserve, and share the stories of Americans from all backgrounds and beliefs.