Start Here launch at The Half King
The Half King
505 West 23rd Street,
New York NY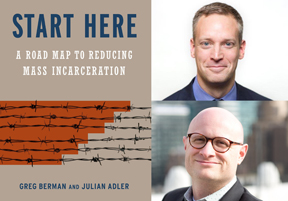 Join co-authors Greg Berman and Julian Adler at the launch of their book Start Here: A Road Map to Reducing Mass Incarceration on Tuesday, March 6, at 7 p.m. at the Half King in Chelsea. 
This event is free and open to the public. The launch will include a discussion with Glenn Raucher as part of the Half King Reading Series.