On the Job: How Worker Centers are Transforming Labor Across the Nation
Virtual Event - Register Below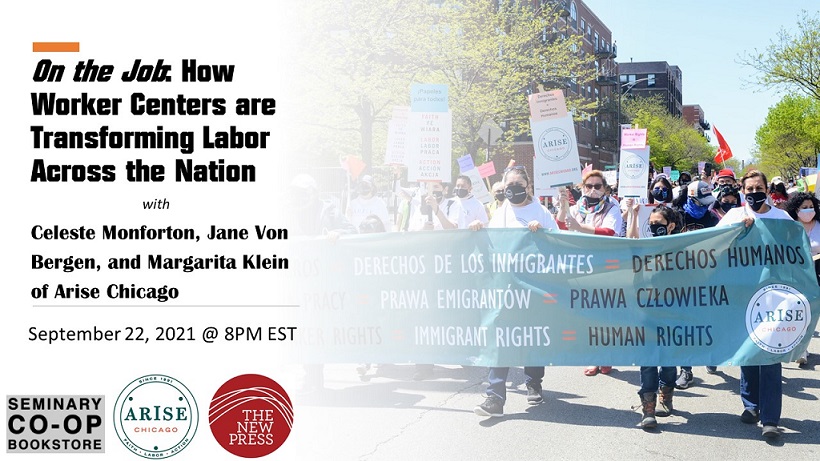 Please join The New Press, Seminary Co-op, and Arise Chicago for a discussion of On the Job: The Untold Story of Worker Centers and the New Fight for Wages, Dignity, and Public Health.
Jane M. Von Bergen and Celeste Monforton's groundbreaking new book is the first account of a new kind of labor movement, one that is happening locally, quietly, and among our country's most vulnerable—but essential—workers. The authors crisscrossed the country, speaking with workers of all backgrounds and uncovering the stories of hundreds of new worker-led organizations (often simply called worker centers) that have successfully achieved higher wages, safer working conditions, and on-the-job dignity for their members.
The authors will be joined by Margarita Klein of Arise Chicago, one of the Worker Centers profiled in the book, for a discussion of how this form of labor organizing can chart a new course for labor rights.