John Prados at Smithsonian Associates
Smithsonian Associates
1100 Jefferson Dw SW,
Washington DC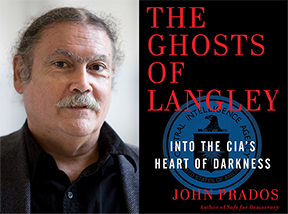 The Central Intelligence Agency is an organization whose operations are necessarily cloaked in secrecy. Through a critical examination of CIA leaders past and present, John Prados, a senior fellow of the National Security Archive and author of The Ghosts of Langley: Into the CIA's Heart of Darkness, offers a window into the workings of the world of Langley and the nature of the men who charted its direction.
This is a paid event. Purchase tickets here.