Ethan J. Kytle and Blain Roberts at Harold's Cabin
Harold's Cabin
247 Congress Street,
Charleston SC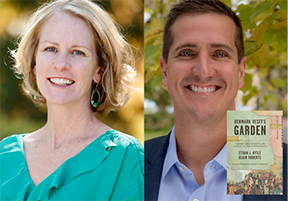 Join Itinerant Literate Books at Harold's Cabin for a captivating discussion of Denmark Vesey's Garden: Slavery and Memory in the Cradle of the Confederacy by Ethan J. Kytle and Blain Roberts. Charleston's own Tamika Gadsden will interview the authors of this fascinating interrogation of Charleston's relationship with the institution of slavery, its history of activism, and the legacy of African American resistance to oppression. The authors will be on hand to sign copies of the book after.
Complimentary hors d'ouvres will be offered during an opening reception at 4:30, and Harold's Cabin will have a speciality cocktail exclusive to the event available for purchase.