The New Press Remembers Henning Mankell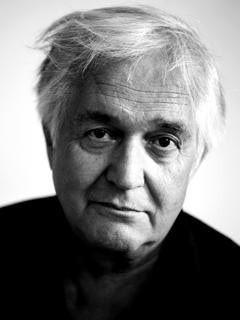 HENNING MANKELL (1948–2015)
The New Press mourns the loss of Henning Mankell, brilliant novelist and citizen of the world. The New Press is very proud to have been Mankell's first American publisher and to have published nine of his twelve Kurt Wallander mysteries, a Linda Wallander mystery, seven novels, and a searing work of nonfiction about AIDS.
It was early in life of The New Press that we first encountered Henning Mankell: founder André Schiffrin, tipped off by author Maj Sjöwall, famous for the Martin Beck detective series co-written with her partner Per Wahlöö, knew immediately that Mankell was our kind of author. Why The New Press? It was Mankell's prescience about the way the world was going—and the dark shadow cast by growing xenophobia and anti-immigrant sentiment, the subject of Faceless Killers, the first Wallander mystery—that led him to introduce his unforgettable police detective Kurt Wallander. Naturally his point of view was very much at home on the growing New Press list.
The New Press enthusiastically introduced Faceless Killers to American readers in 1997, well before the Nordic crime fiction wave took off. The first printing was modest, typical for fiction in translation. In the early days, The New Press published two Wallander mysteries, Faceless Killers and Sidetracked, in both hardcover and trade paperback editions, before the Black Lizard imprint at Vintage Books began to bring out the trade paperback editions, following the publication of The New Press hardcover editions. The paperbacks reached an even broader audience and before long e-books and audiobooks followed, as an ever-growing number of readers discovered the unique pleasures of Mankell's fiction, spurred on by the wonderful BBC adaptations starring Kenneth Branagh as Wallander.
Once, when Mankell visited our old offices on Greene Street, a labor march passed by on the street below and Mankell gently scolded us for staying in the office instead of joining the people in the streets. It was emblematic of his ongoing engagement with the world—and refusal to accept that it could not be made better.
We will miss you, Henning, but we are grateful for the rich legacy you have left us with your masterful novels, plays, and children's books. And the example of an exceptionally well-lived life.
Read the obituary in the New York Times
Read the obituary in The Guardian
Photo by Lina Ikse Bergman