2016 New Press Social Justice Awards, 12/5/16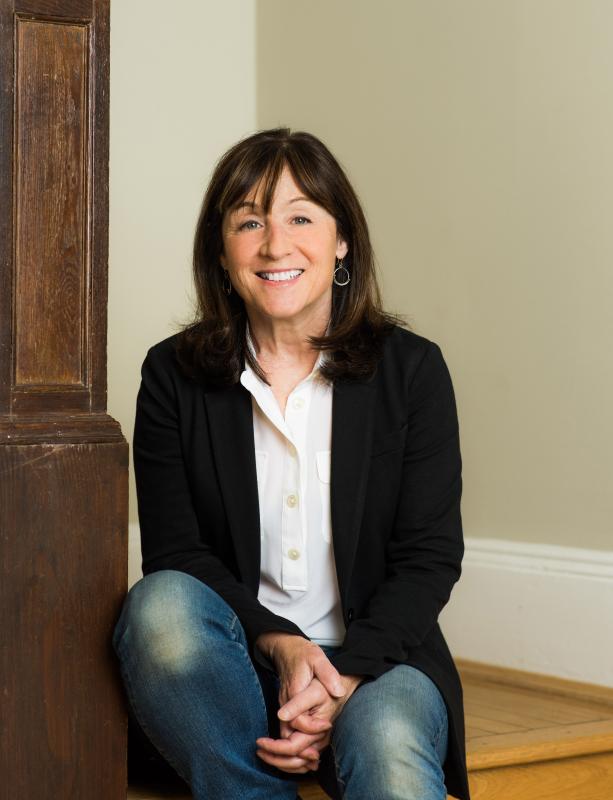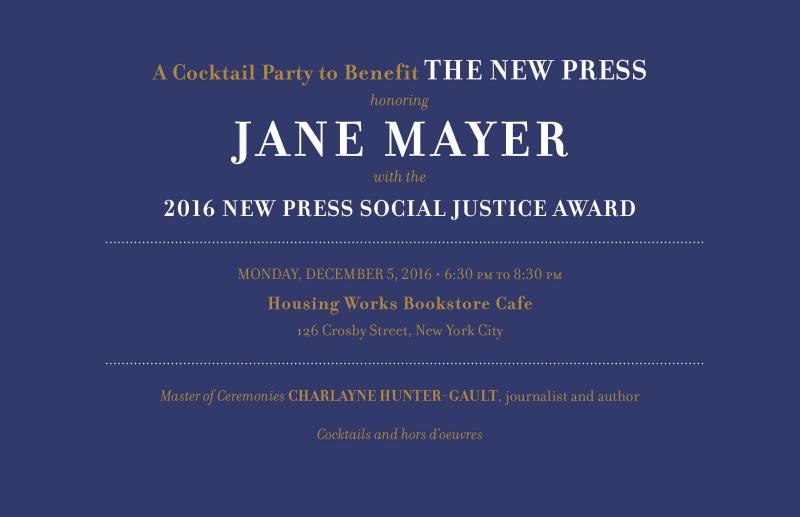 Click here to view full invitation
Jane Mayer is an investigative journalist and author who wrote this year's Dark Money: The Hidden History of the Billionaires Behind the Rise of the Radical Right. Mayer covers politics, culture, and national security for the New Yorker, and during her twelve years at the Wall Street Journal served as a war, foreign, and White House correspondent. Mayer is the recipient of numerous distinctions for excellence in writing and journalism, including the George Polk Award, the John Chancellor Award, a Guggenheim fellowship, the Goldsmith Book Prize, the Ridenhour Prize, the J. Anthony Lukas Prize, and the Sidney Hillman Award.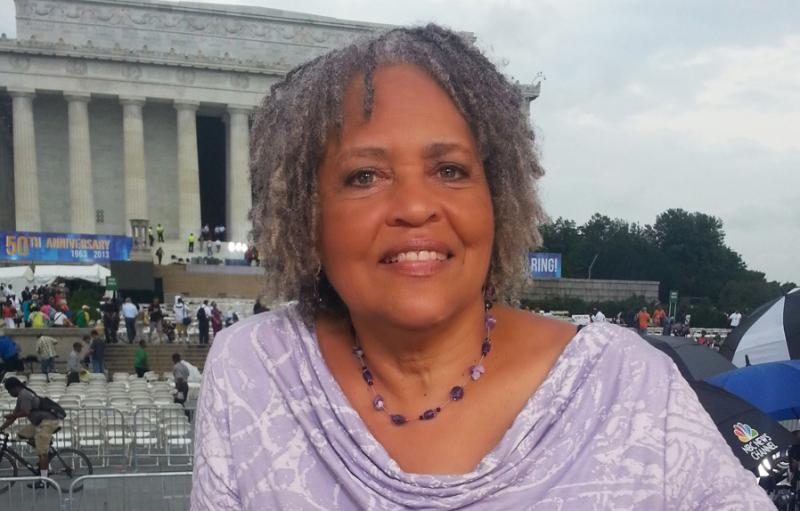 Charlayne Hunter-Gault is an award-winning journalist with more than 50 years in the industry, working in every journalistic medium, including two decades with the Public Broadcasting System. Her numerous honors include two Emmy awards, two Peabody awards, an International Freedom Award from the National Civil Rights Museum, and a Lifetime Achievement Award by the Washington Press Club Foundation. Hunter-Gault is currently completing a yearlong series for The PBS NewsHour entitled, "Race Matters," which is focused on race, diversity and intolerance, and presents conversations on finding solutions to racism in America.
EVENT SUPPORTERS
Co-Chairs
Davis Wright Tremaine LLP
Amy Glickman & Andrew Kuritzkes
Debbie & Jonathan Klein
Frederica Perera & Frederick A.O. "Fritz" Schwarz Jr.
Sponsors
Lisa Adams & David Miller
Emily Altschul-Miller & John Miller
The Ingram Content Group
Maggie Lear & Daniel Katz
Shannon Wu & Joseph Kahn
Cynthia Young Eberstadt & George Eberstadt
Host Committee Members
Jonathan Abady
Jennifer and Jonathan Allan Soros
Megan E. Bell
Andi and Tom Bernstein
Helen and Bob Bernstein
Sara Bershtel
Leo Blackman and Kenneth Monteiro
Deborah Bial and Bob Herbert
Sarah Burnes and Sebastian Heath
Anne Hess and Craig Kaplan
Jane Isay
Priscilla Kauff
Noorain Khan and Sabeel Rahman
Micheline Klagsbrun and Ken Grossinger
Ethel Klein and Edward Krugman
Kate Manning and Carey Dunne
Vincent McGee
Nancy Meyer and Marc Weiss
Lisa Mueller and Gara LaMarche
Susan Sommer and Stephen A. Warnke
Katrina vanden Heuvel
Svetlana and Herbert Wachtell
David Wolf